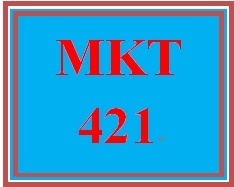 Darby's Burgers Ltd. uses the best quality meats in its burgers. However, this fact is not being
Entire Course Link
https://zh.scribd.com/document/340327850/Uop-Tutorial
 Darby's Burgers Ltd. uses the best quality meats in its burgers. However, this fact is not being marketed well to its potential consumers, leading to a decline in sales. There is a growing demand for quality meat products among the health-conscious that could work in Darby's favor. However, Darby's must compete with fast-food chains that offer burgers at low prices. Which of the following
statements describes Darby's weakness according to SWOT analysis?
There is a growing demand for quality meat products among the health-conscious.
Darby's must compete with fast-food chains that offer cheap burgers.
 Darby's quality is not well-marketed or advertised to its potential consumers.
Darby's uses good quality meats in its burgers.
You'll get a 46.0KB .DOC file.
More products from UopTutorials