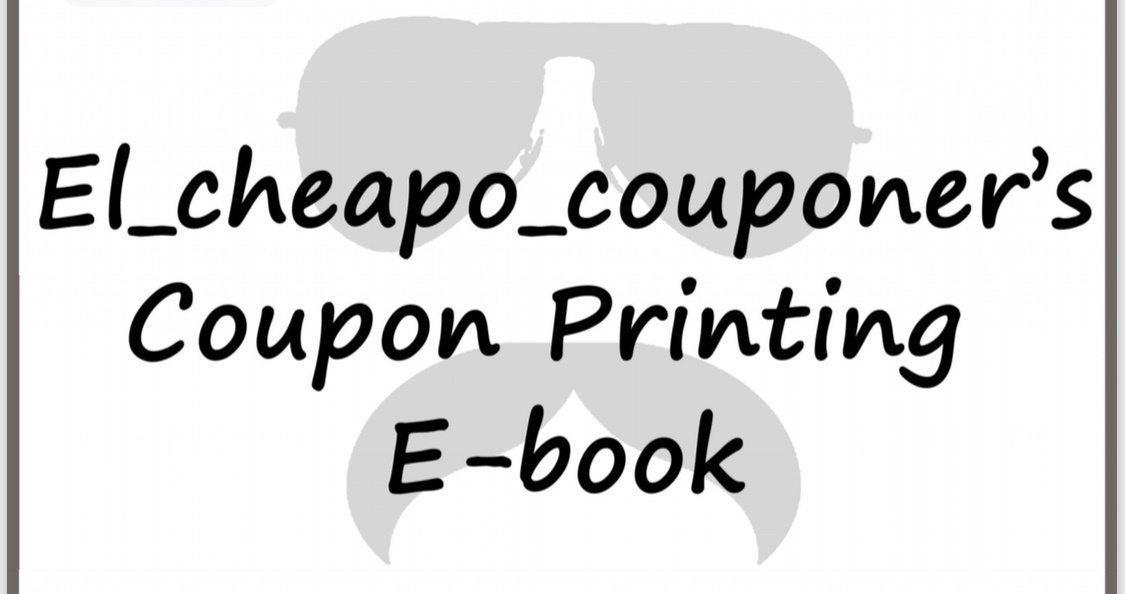 El Cheapo Couponer's Coupon printing Ebook
Do you buy a lot of IPs from redplum and SS?
Do you want to save paper and learn how to add 3 coupons per page?
💥Then is the guide for you!
👓 PLEASE READ CAFEFULLY BELOW. Once fully read you have the OK to PP!👓
📖Step by step instructions with pictures to easily follow along!
The ebook will include:
🔹Smart source: print/save to PDF
🔹Redplum: print only
🔹
Coupons.com
: print/save to PDF. You need at least 10 different phone numbers (I use friends and family) to get at least 20 of the same qs (that's 2 sets of each coupon listed on the site. They all will have unique codes.) - I cannot guarantee what coupons will be available. The more coupons you want, the more phone numbers you need. 10 phone numbers is not the maximum, 10 phone numbers is the recommended minimum.
FAKE PHONE NUMBERS WILL ⛔️NOT⛔️WORK.
🔹Healthy essentials: print/save to PDF
🔹
Huggies.com
: print/save to PDF
🔹Instructions for 3 coupons on 1 page
💸If you are interested click here to send payment via Paypal! .
‼️WINDOWS 10 is required on a desktop OR laptop. Please do not send payment If you do not have Windows 10. No refunds after payment it sent.This is an automatic download.
❌not available for Mac users unless you have windows 10 on MAC.
🚫No virtual machines for this method.
⛔️This is not for commercial use. This guide is for personal use.
✅By purchasing this ebook you agree to the terms below:
© 2017 by El_cheapo_couponer. All rights reserved.
No part of this ebook may be reproduced in any written, electronic, recording, or photocopying without written permission of the publisher or author.
Any redistribution or reproduction of part or all of the contents in any form is prohibited other than the following:
you may print or download to a local hard disk extracts for your personal and non-commercial use only
You may not, except with our express written permission, distribute or commercially exploit the content. Nor may you transmit it or store it in any other website or other form of electronic retrieval system.
Doing so will violate the terms of this ebook and copyright laws.
You'll get a 3.9MB .PDF file.