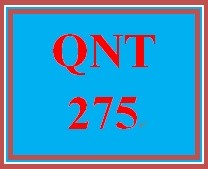 QNT 275 Week 1 participation Da' Hermis Burger Joint
QNT 275 All Participations Link
https://uopcourses.com/category/qnt-275-participations/
QNT 275 Week 1 participation Da' Hermis Burger Joint
Tell me the Mean Mode and Median for the following data: The "Hermis Burger Joint" is a real greasy joint but they make great fried chicken, waffles and apple pie (mmmm.....Pie)!  You lika da Yeero?!
If you are ever on Roselle Rd. in Schaumburg Il....check out Country Doughnuts....best doughnuts east of the Mississippi! 
The Hermis Burger Joint pays its 5 hourly employees $6, $3, $5, $7 and $6 per hour. 
What is the Mean Mode and Median of the data.
You'll get 1 file (31.0KB)