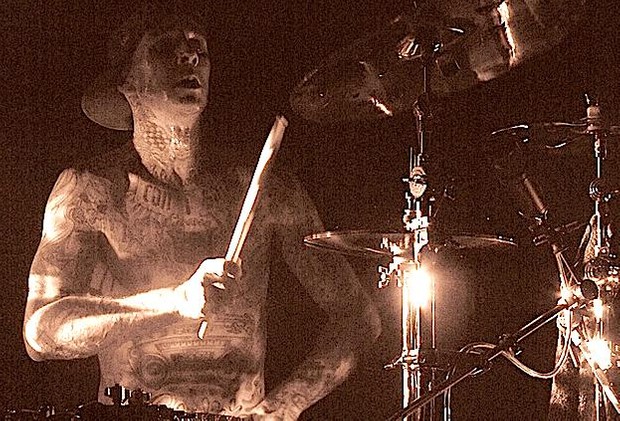 Travis Barker 'After Midnight' Intro. Video Transcription/.PDF
Travis Barker (Blink 182) 'After Midnight' 4 bar Drum Intro.

This guy needs little or no introduction, his wide open but accurate style and acrobatic drumming has added flavour not only to his main band Blink 182 but a host of other contemporary Rock and Hip-Hop Artists.

100 % Accurate note for note transcription - features sticking, colour coding and extra playing guidance.

CONTENT:

- MP4 PART 1: You can follow the video transcription at original speed (play along in real time).

- MP4 PART 2: 'Slo-mo'. Break down section allowing you to recognise, dissect and perfect every note and nuance (at original pitch).

- 2 PAGE .PDF DRUM CHART: 100 % accurate including key, colour coding and further guidance on dynamics and performance.

Download in seconds, compatible with iPhone, iPad, Mac and PC computers.

You'll get 1 file (13.5MB)
More products from Dean McCormick