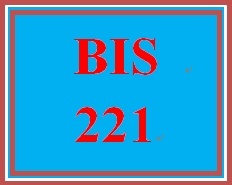 BIS 221 Week 2 MindTap: Week 2 Simulations
Entire Course Link
https://zh.scribd.com/document/340327850/Uop-Tutorial
 BIS 221 Week 2 MindTap: Week 2 Simulations 
Complete the following simulations. They will allow you to observe and practice Excel® features, functions, and formulas to create an electronic spreadsheet. Each task must be a 100% correct before the training can be submitted.    
Review: Excel Module 1 Videos  
Review: Excel Module 2 Videos  
Practice: SAM Simulations Excel Modules 1 & 2
You'll get a 33.0KB .DOC file.