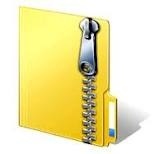 microsoft visual basic studio 2012
The user first views a windows application that displays a title, a bmi graphic, a listbox object to select the imperial or metric systems, and labels to enter information for the user's height and weight. 2. When the user selects imperial or metric and the height and weight, the compute Bmi button can be selected. 3. A sub procedure should be called to handle the imperial and metric BMi calculations using the following formulas: BMI= (Weight in Pounds / (Height in Inches* Height in inches)) *703 BMI = (weight in Kilograms / (Height in Meters*Height in meters) 4. Two Function procedures should be called based on the system selected. Each function procedure will calculate the BMi and return the Decimal Value to the calling procedure. The original procedure will display the result. Notes: 1. The result will be calculated to the hundredth place. 2. The input values should be validated by a try-catch block 3. An opening splash screen should be displayed for three seconds.
microsoft visual basic studio 2012 

Design a windows application and write the code that will execute according to the program requirements in figure 7.-76. Before designing a user interface create a user definition. Before writing the code create event planning document for each event in the program.
You'll get a 97.7KB .ZIP file.
More products from Number1Tutor