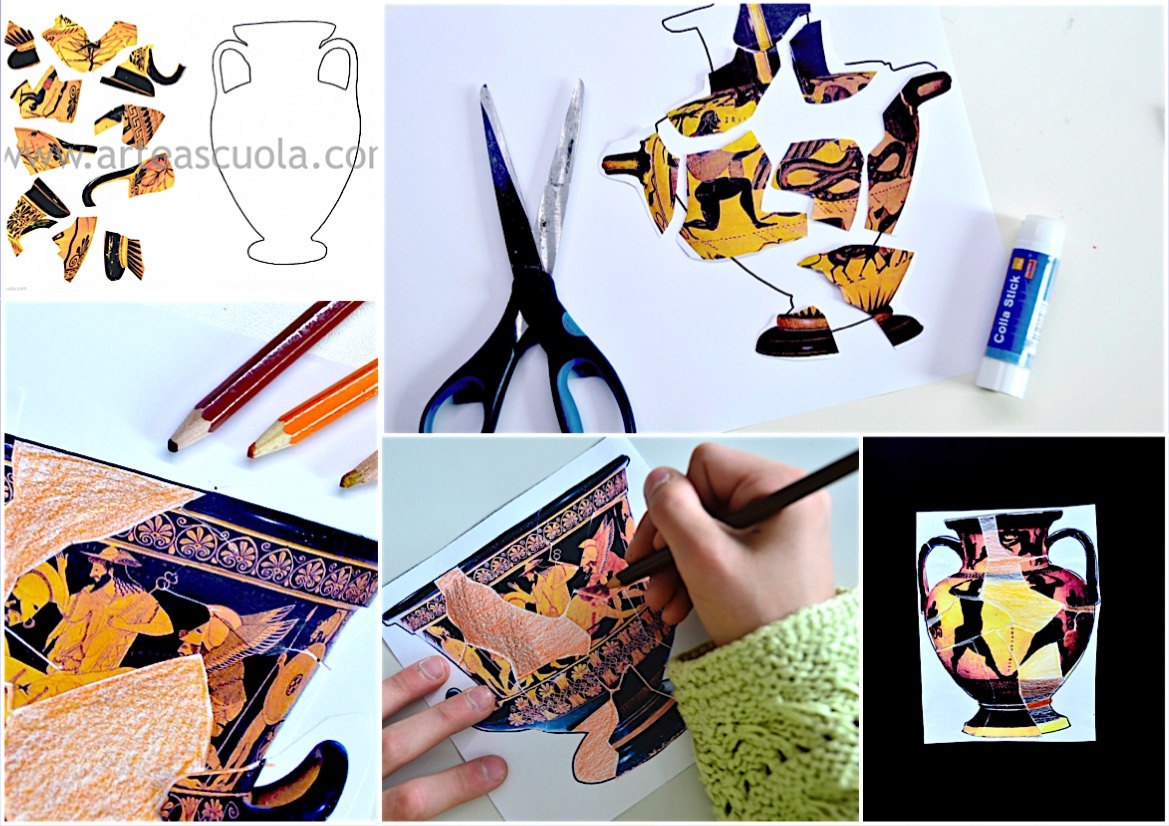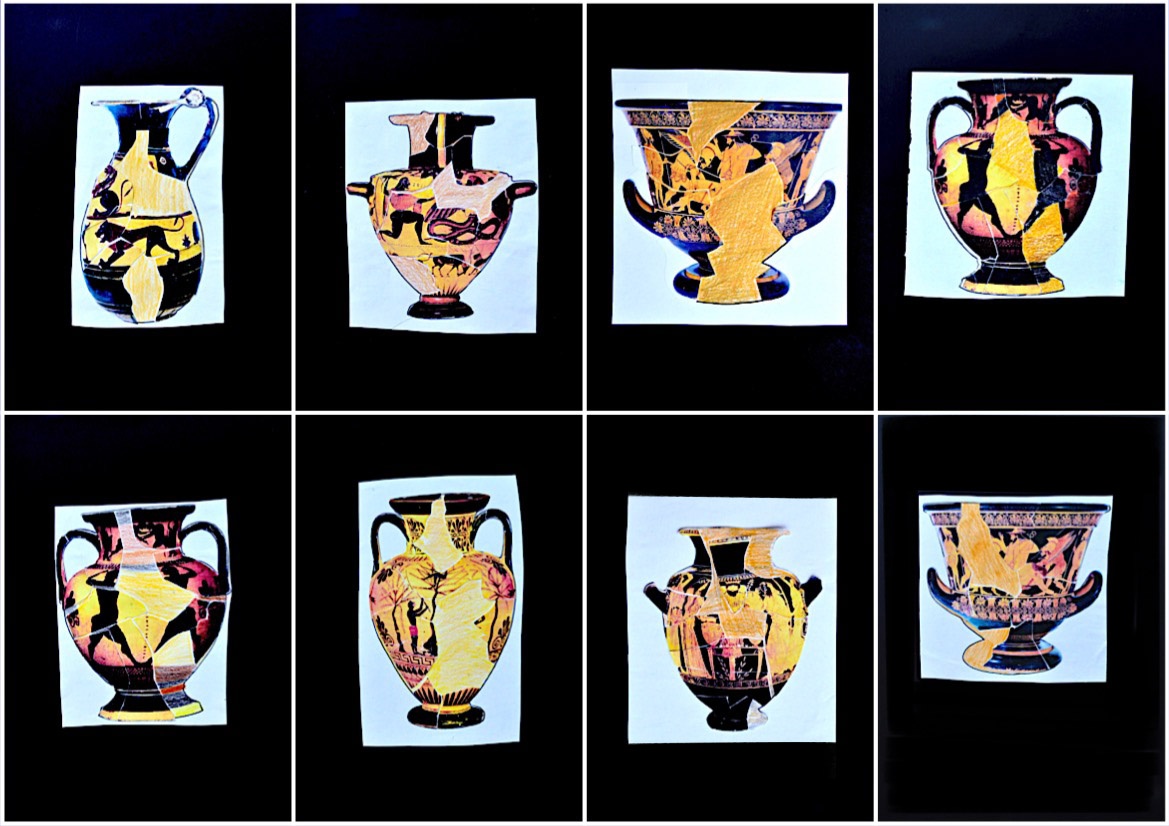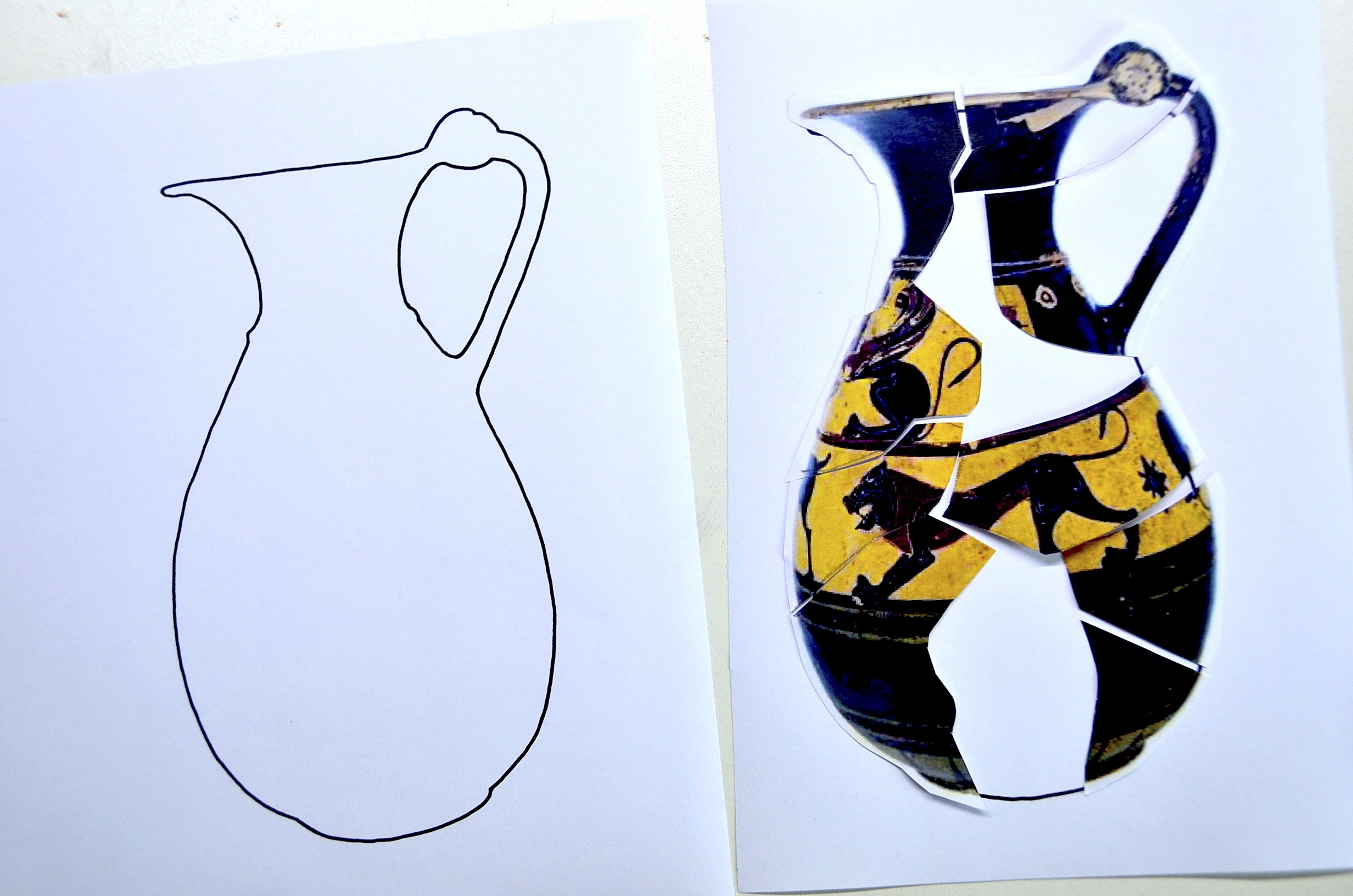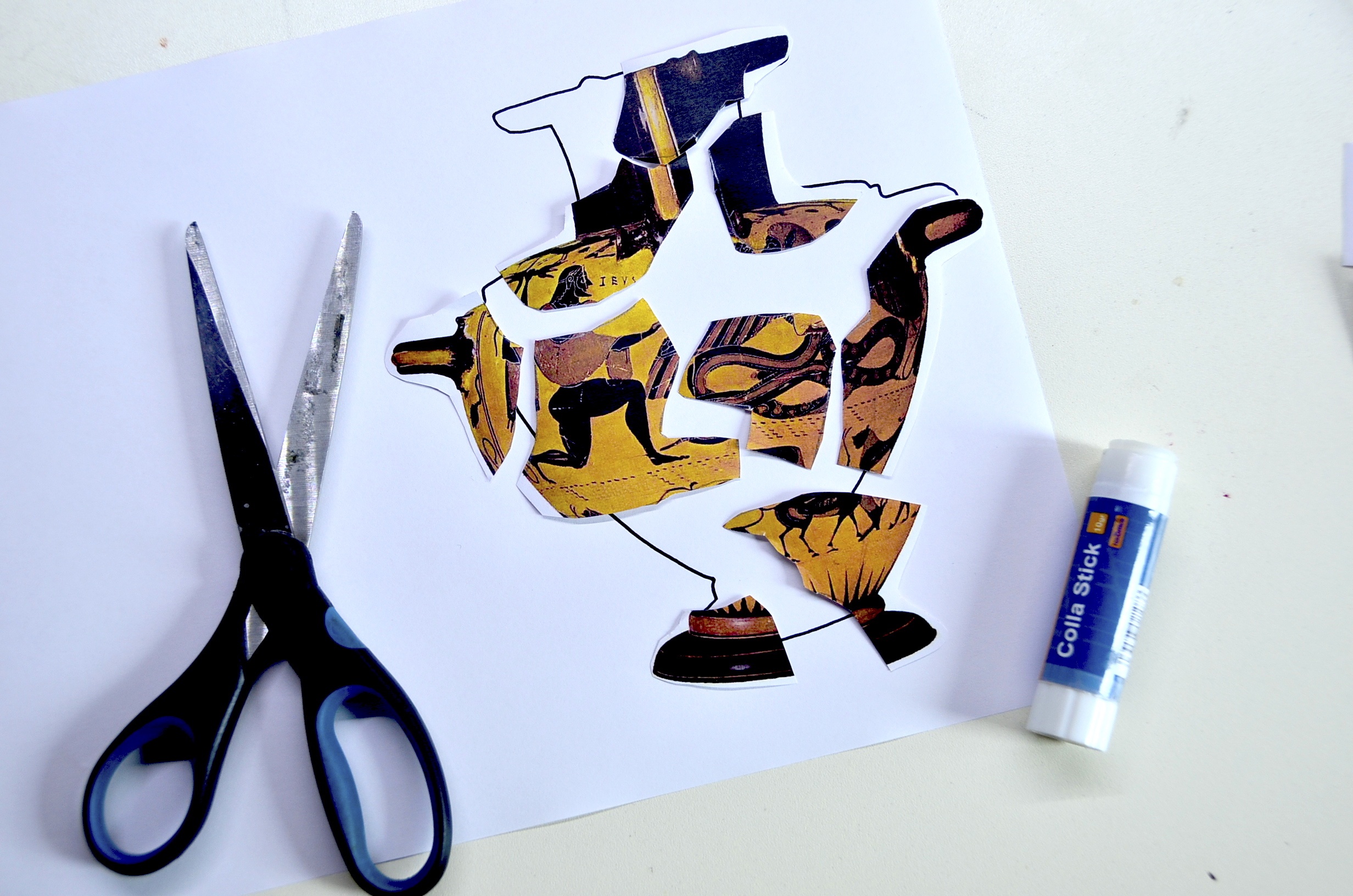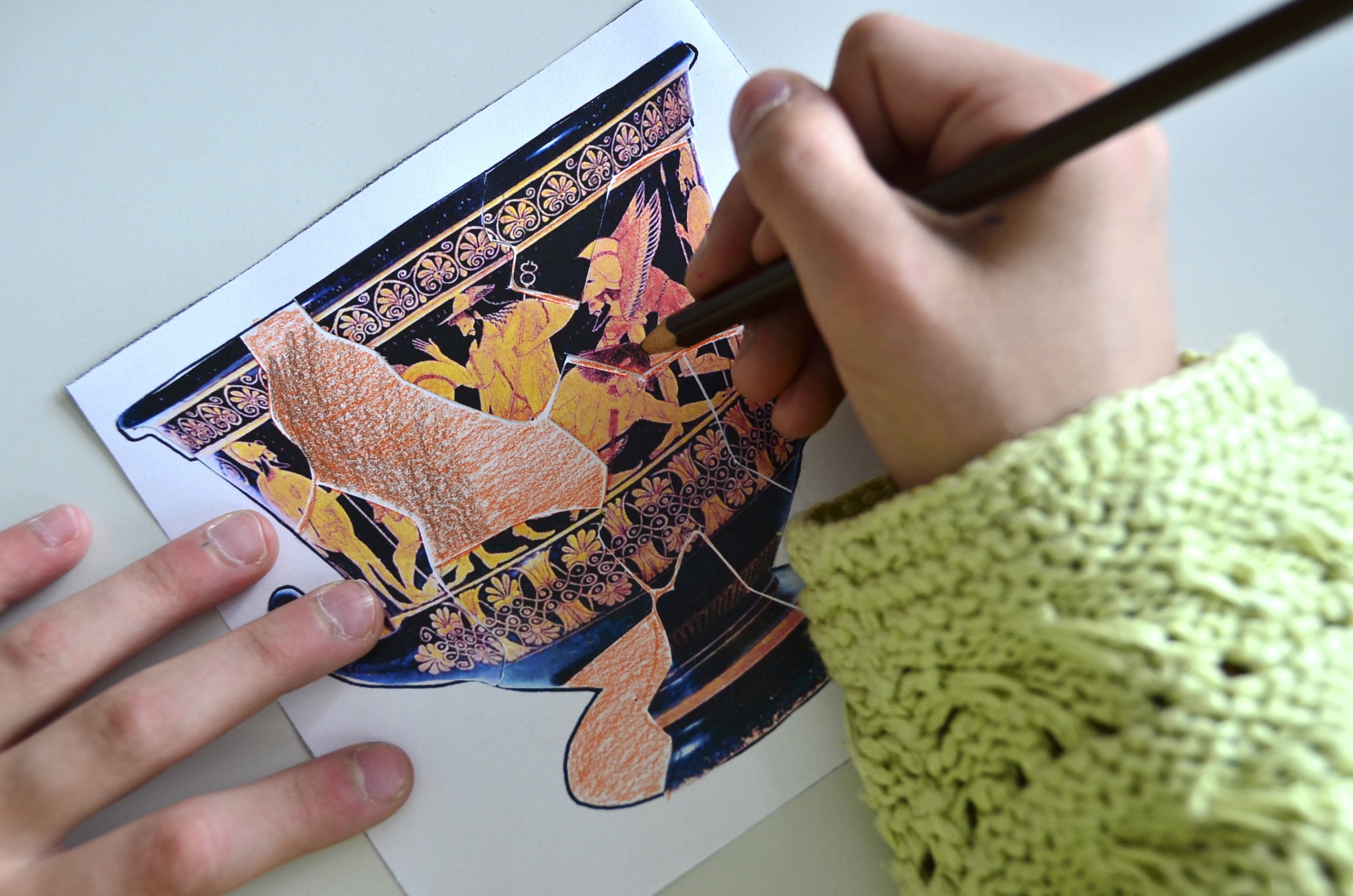 Restore ancient Greek vases. 6 worksheets
From
arteascuola.com
6 worksheets to simulate the restoration of ancient Greek vases. A damaged work of art for a restorer, is like a sick patient for a doctor: how to heal a work of art? With students we wonder: why today the works of art are preserved? How to restore an artwork? Why, when the "old" work is damaged, don't we simply build a new one?
The task proposes to simulate the reconstruction of Greek vases reduced to fragments. We had to recognize the position of each fragment and paste it in the right place. As a real restorer the missing parts have been colored with a neutral color, mimicking the lighter colors that are in the original. For the complete lesson see
http://arteascuola.com/2017/09/restore-ancient-greek-vases/
You'll get a 4.8MB .PDF file.
More products from Miriam Paternoster