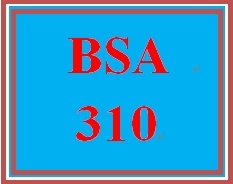 BSA 310 Week 2 Learning Team: Bubble Films Task List
Entire Course Link
https://zh.scribd.com/document/340327850/Uop-Tutorial
 BSA 310 Week 2 Learning Team: Bubble Films Task List 
Create a 1- to 2-page project task list that identifies all of the tasks your Learning Team must complete for the project, assignments of appropriate team members to project tasks, and due dates when tasks must be completed for team review and integration into your project. Include primary and backup members for each task.
Submit your assignment using the Assignment Files tab.
You'll get a 39.5KB .DOC file.