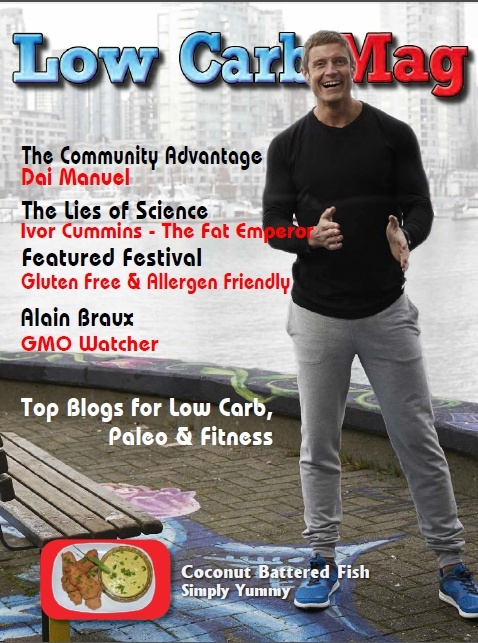 Low Carb Mag July 2016 - The World's Most Loved Low Carb Magazine
In this issue we have Dai Manuel aka Coach Moose who talks about his battle with alcohol and the effect it had on him and his health - physical and emotional until he took the decision to deal with it.  We feature Ivor Cummins' The Fat Emperor and he reveals some of the lies of science.   Alain Braux is on the hunt for stories from the wacky world of GMO and you would not believe what he has uncovered this month.   Our recipes this month are a a quick and easy bunch. The Gluten Free & Allergen Friendly Expo is coming back with its New England Show. Plus our usual festivals, products we love and so much more.
You'll get a 17.4MB .PDF file.