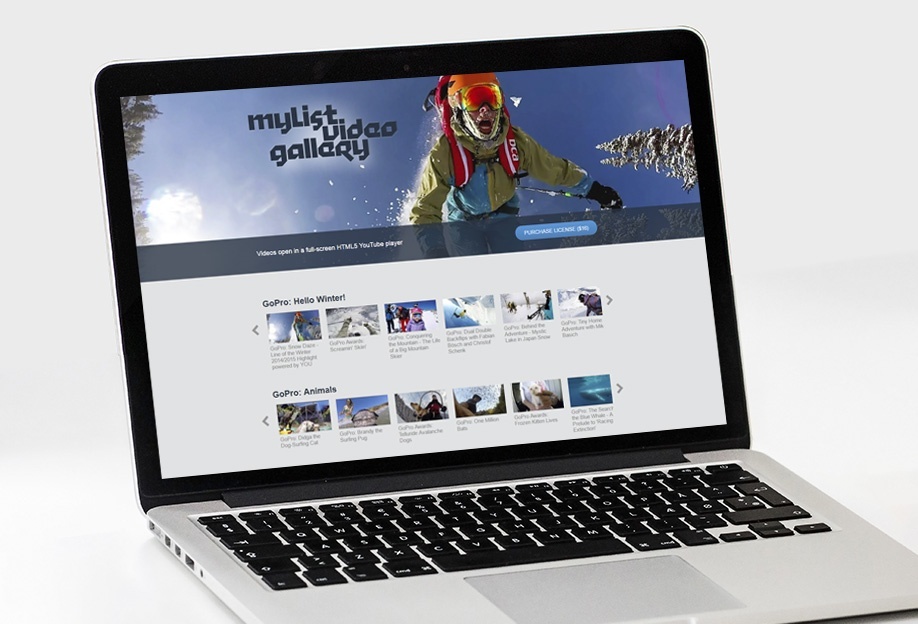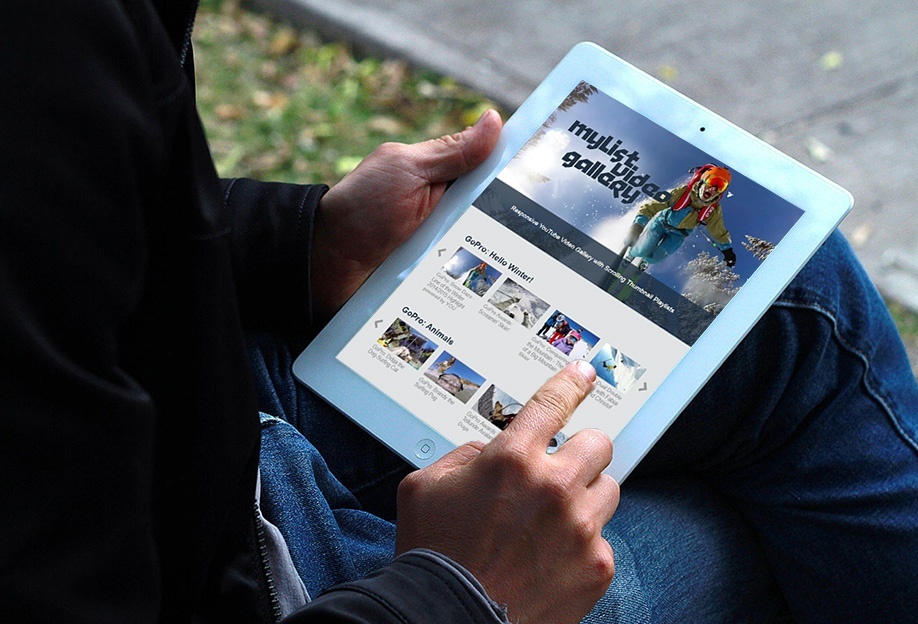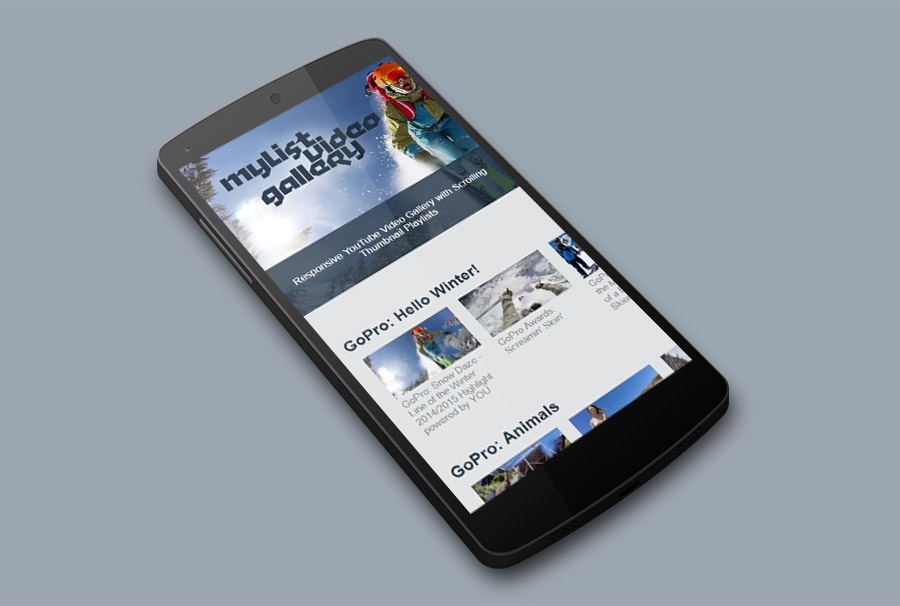 MyList Video Gallery
The responsive YouTube video gallery with scrolling thumbnail playlists. 


Easily add multiple YouTube playlists to create a responsive video gallery. 


Videos open in a full-screen YouTube video player.


View Demo: 
http://www.woosterwebdesign.com/mylist-video-gallery/
Dynamically Loads Multiple YouTube Playlists
  For each YouTube playlist that you want to include, simply specify a playlist ID, paste some code into your HTML page and you're done. Updates to playlists on YouTube will automatically be reflected on your page.
Fully Responsive
  The MyList Video Gallery's slick horizontally scrolling playlists use responsive design (CSS media queries) to adapt to fit the screen size. The playlists will expand to fit the full width of whatever parent element you place them in. Videos automatically open in a full-screen YouTube player.
Customizable Options


Enable autoplay so that the next video in the playlist automatically plays when the current one ends


Show or hide the video titles that appear under each thumbnail in the playlists


Show or hide the video title that appears in the upper left of the video player


Show or hide the YouTube video player controls


Change default and hover state colors for the video titles in the playlist


Change default and hover state colors for the left and right arrows


What's Included
  When you purchase a license for $16 you will automatically be sent a link to download the MyList Video Gallery. Included in the download is the following:


Installation and configuration instructions


Demo's showing various configuration and color options


The MyList Video Gallery javascript and CSS files


The custom font file for the left and right arrows (two characters total)


Email support from the author is also included.


You'll get a 2.0MB .ZIP file.
More products from woostermike