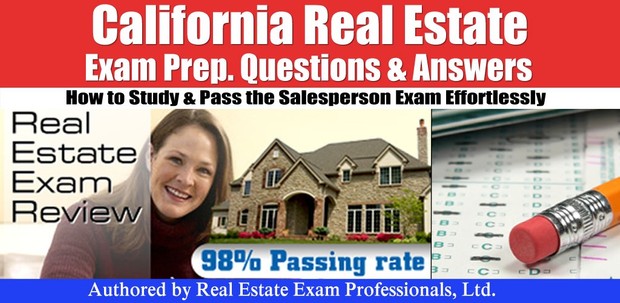 California CA Real Estate Practice Exam questions Audio Book MP3, iTunes
California CA Real Estate Practice Exam questions Audio Book MP3, iTunes
With as busy as we all are today, we might not always find the time we need to study. That's why we created CRPE Audio book! With 750 questions exam questions. we'll cover everything you'll need to know to pass your test with ease!
Listen & Learn whenever—and wherever—you want!
With CRPE Audio's California Real Estate Practice Exam Audio book, you can study anytime, anywhere — in the car, at the gym, working around the house, or even on your iPod. The average American spends over 100 hours a year in a car. Why not take advantage of that precious time to study? Our Audio book set of 5 CDs, containing 150 questions each, will help you make sure you get in your study time no matter how busy your schedule.
We also have the hard copy in .pdf format if you prefer that only or also. Just copy and paste this link into your browser and enjoy.
Link----
https://sellfy.com/p/Bv6r/
Purchase instructions:
Just simply buy it now through safe and secure Paypal, No Paypal account? No problem! Just use the (Pay with a debit or credit card, or PayPal Credit) link to the right bottom of the page. After payment has been made you will be redirected to the download page. You will also receive an email with a link for the download. Just simply download, (save it to your computer), study the audio book questions and answers and pass your sales person exam with ease!
You'll get 1 file (364.6MB)