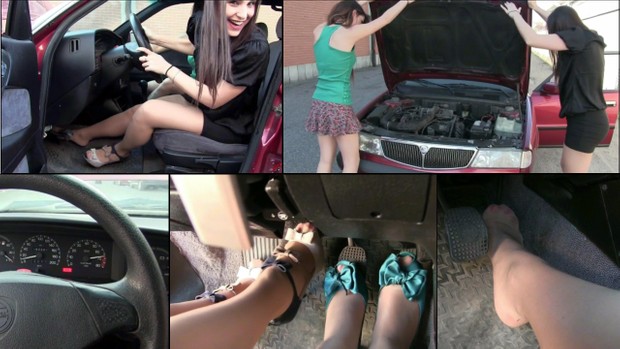 151 : Miss Iris & Miss Black Mamba torture and blow the engine of the Lancia Dedra
"Hello I have a car you have to see!" This is what Miss Iris says at the phone with Miss Black Mamba.

After Iris revved the Dedra so hard to test its limits, she now calls for help! Who is better than Black Mamba?

When Black Mamba arrives, Iris starts telling her how amazing is this car, how powerful is the engine and she tells her that this car is absolutely worth the call!

So they start with opening the hood, so you can see better the engine shaking while revved by the misses feet, and they quickly start revving it! They want to start really slow, even if the car is really warmed up well (thanks Iris!).

While Iris is in command, they start pumping all the pedals and they share the accelerator so they can both feel and rev the engine so hard!

They keep the revs so high that I really doubt that the engine will survive!

In this video one camera is pointed at the engine, while the other one gives you spectacular views of the bodies of the two misses and their feet pumping the pedals!
You'll get 1 file (1.4GB)