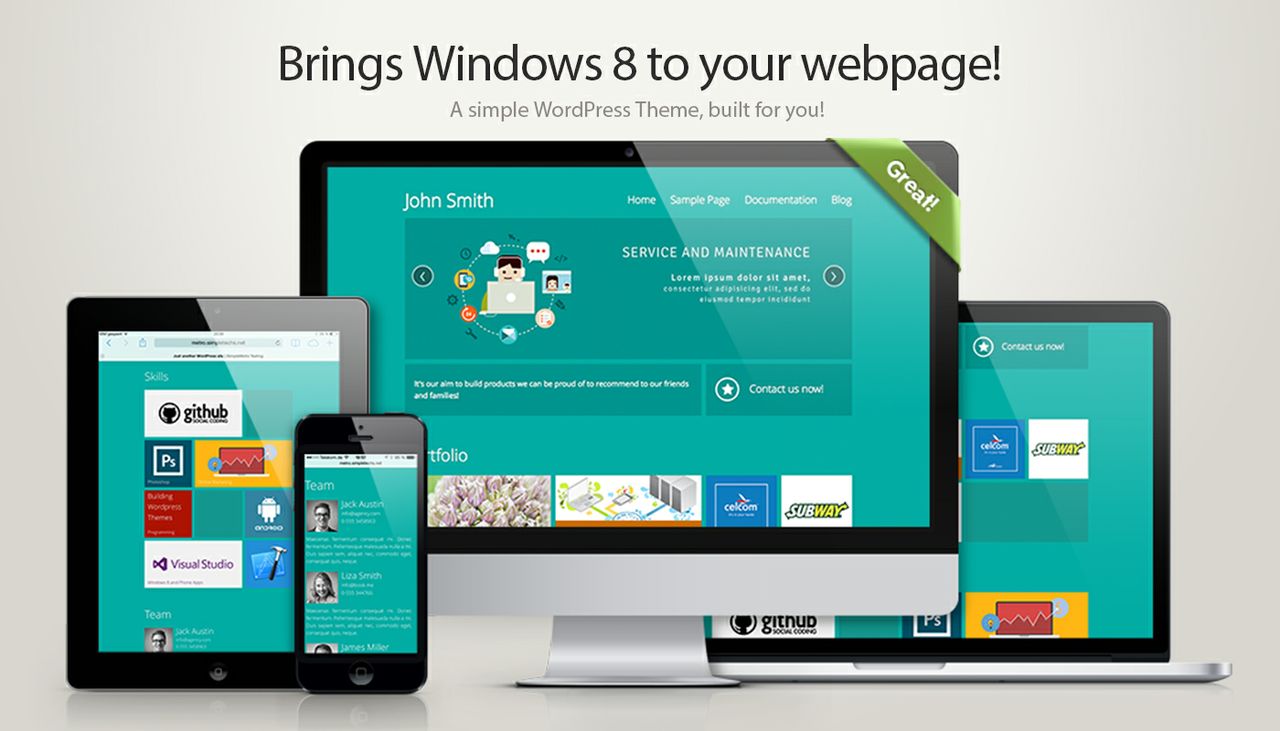 simpleMetro - Windows 8 Style for your WordPress
simpleMetro is the theme for your website, to shine in the same new splendor as the latest Windows 8. It is best suitable for websites consisting of a plenty of post, like blogs.
Inspired by the tile design of the new OS, simpleMetro makes your blog look more structured and up-to-date designed. Use the appearance of tomorrow's websites even today.
Set up easily and responsive, you can use the clean, well-organized and spacious look in just a little while on your own webpage.
Completely adaptable, simpleMetro fits to every possible setting and setup.
Visit our demo page:
https://metro.simpletechs.net
You'll get a 5.1MB .ZIP file.