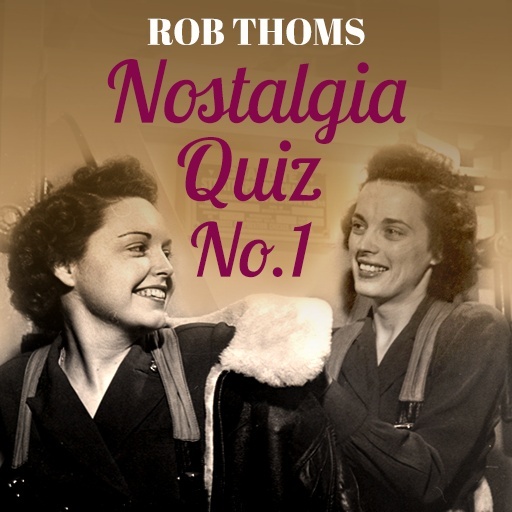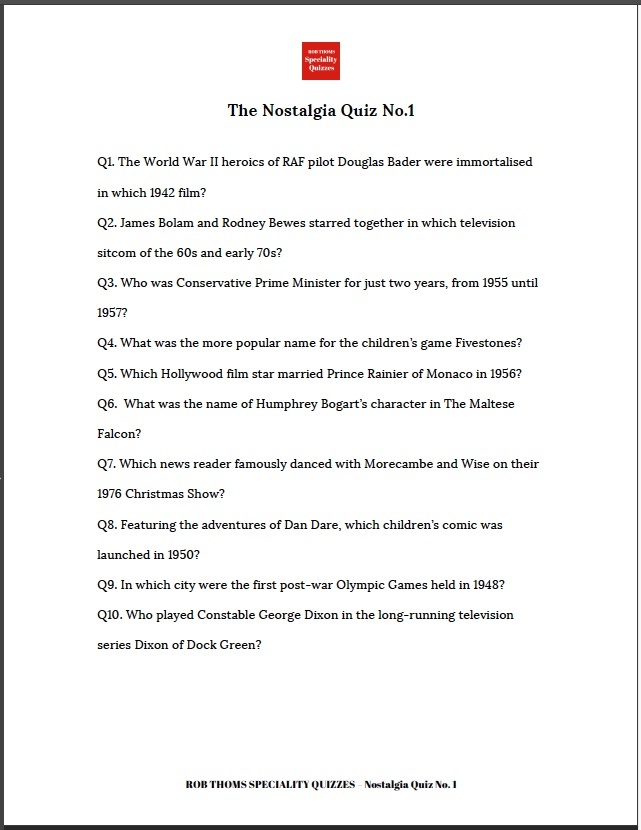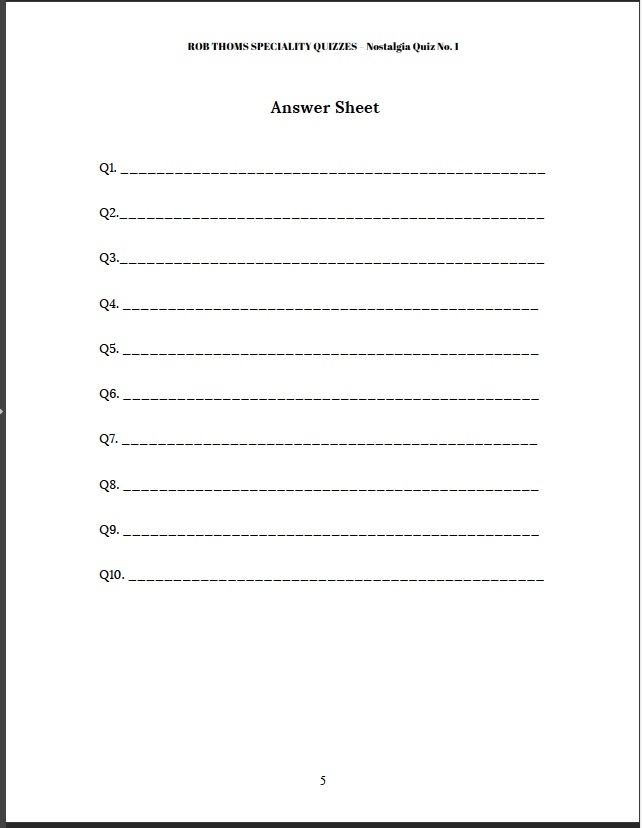 Rob Thoms Nostalgia Quiz No. 1
Thirty questions to test your memory and bring back happy days of the past. Includes answers sheets to print off for players to use. 

Can you get the answers to these Q's?

Q1. The World War II heroics of RAF pilot Douglas Bader were immortalised
in which 1942 film?
Q2. James Bolam and Rodney Bewes starred together in which television
sitcom of the 60s and early 70s?
Q3. Who was Conservative Prime Minister for just two years, from 1955 until
1957?
Q4. What was the more popular name for the children's game Fivestones?
Q5. Which Hollywood film star married Prince Rainier of Monaco in 1956?
You'll get a 77.7KB .PDF file.
More products from Spider Books