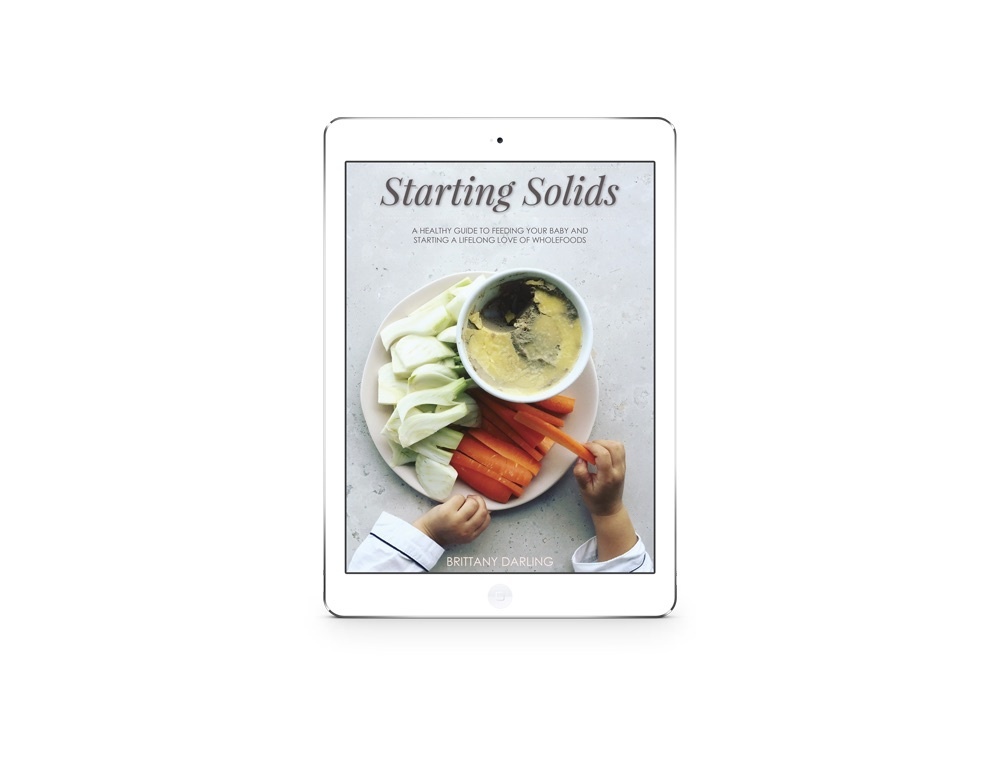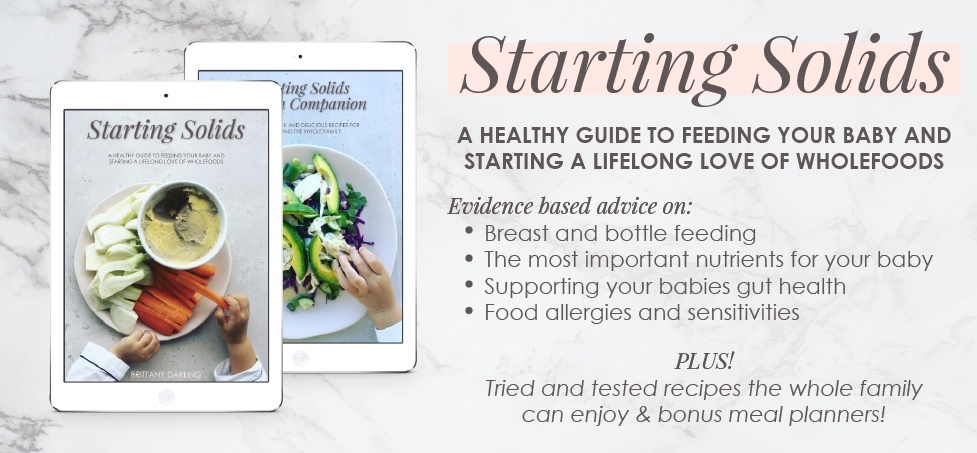 Starting Solids E-Book & Kitchen Companion
I've created this E-Book for you
I started writing "Starting Solids" 4 years ago when I was weaning my first born, Leonard. I found a lot of what was written confusing and overly-complicated, leaving me overwhelmed and unsure what to do. My aim was to create something that was really simple, easy to follow, to help cut the confusion and empower you to feed your babies healthy real food.
As a Nutritionist, Herbalist and mum of two, I am passionate about children's health and making delicious nourishing food. I believe that starting off on the right foot can make a big difference to your child's future health. I understand the fear and confusion around weaning babies and the struggles around feeding toddlers and fussy eaters. I have lived through all this with my own children. 
Why you need the Starting Solids E-Book



Find out what are the best first foods to introduce to your baby


What nutrients are most important for you baby, and what foods contain them


When it's the best time to start introducing solid food


Unbiased advice and support on breast and bottle feeding


Why I don't recommend rice cereal


Help you identify and avoid food allergies and sensitivities


Tips for baby food storage and preparation


How to support your babies gut health


Meal planners and feeding guide


PLUS 


Bonus Starting Solids Kitchen Companion including;


20+ family friendly, nutritious and easy to prepare recipes


A shopping and grocery guide 


You'll get a 95.1MB .ZIP file.