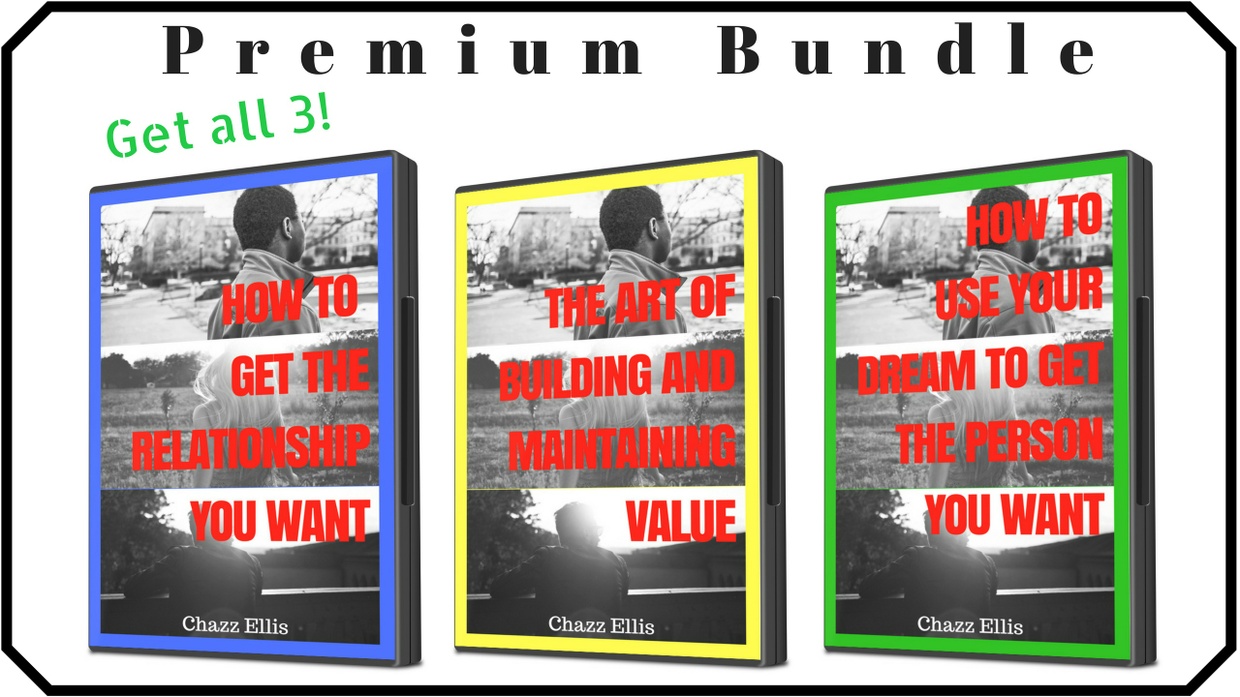 Getting The Relationship You Want Bundle
The Art of Building and Maintaining Value
Many people struggle to build long lasting and fulfilling relationships both personally and professionally and this is generally because they lack knowledge of the art of building and maintaining value. Without this skill, a person is left hoping, wishing and even begging for the relationship that they truly want. This video stream will show you how to find out what you bring to a relationship and use that to compel the other person to willingly give you the things that you want and need.

How to get the relationship you want
This premium AskChazzEllis video is about reclaiming your power and taking control of your relationships. Whether they be romantic, family, or work relationships the common denominator in them is you. Taking control of your relationships stems from taking control of yourself, the things you want, the things you need, and the things that you are willing to tolerate. 

How to Use Your Dream to Get the Person You Want
Many people focus on money, cars, and other material things thinking they will make them happy while others focus on relationships looking for the same thing. The problem is that along the way most people lose sight of what gets you those things and that is their dreams.

Your dream can get you anything that you want and also make so that it's not a chore to keep it. Just having a dream and pursuing it can bring great people and things into your life.

This premium video will show you how to use your dream to attract the people that you really want so they can help you on your journey.
You'll get a 447.5MB .MP4 file.
More products from AskChazzEllis