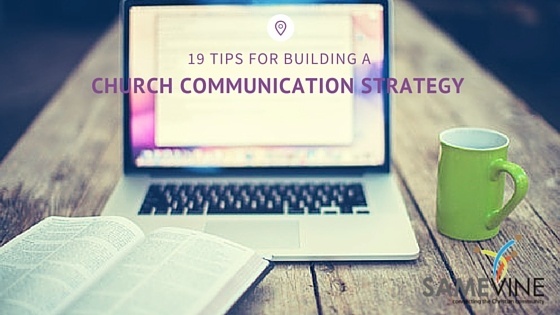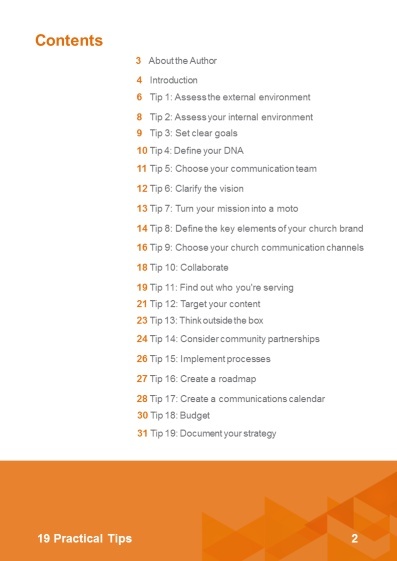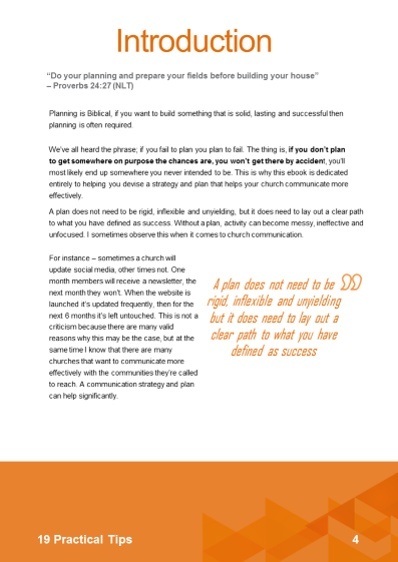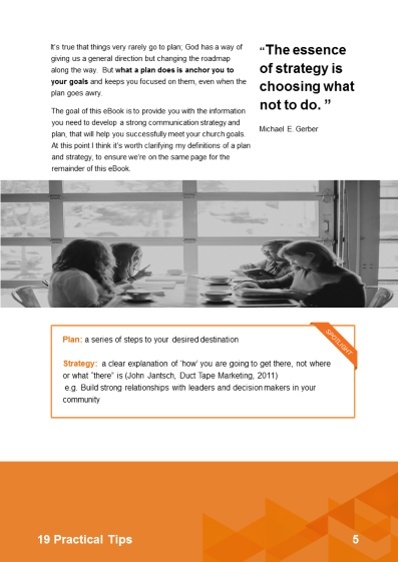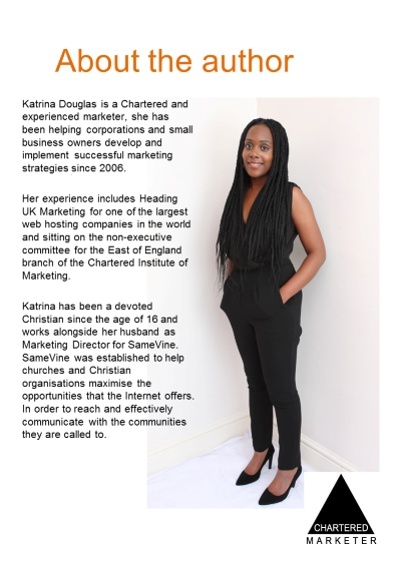 19 tips for building a church communication strategy
Communicating effectively with the communities that God has called us to reach won't happen by accident, we have to be intentional about how we communicate with our members, church visitors and society at large.
The Internet has made people more accessible in many ways with the increased number of communication channels available; from social media, to mobile phones and many other Internet connected devices.
However, people are also harder to connect with as a result of being bombarded with so many messages each day. 
What this means is that although our mandate as Christians hasn't changed, our methods of communication must. Many of the old methods just won't work.
We've written this ebook to help, by identifying 19 practical ways you can communicate more effectively with your community.
If you have encountered any of these issues in your church, this ebook is especially relevant to you:


Your message isn't reaching everyone that you want it to


You feel that you're under utilising the Internet  as a communication channel


Your communication is sporadic and inconsistent


Your current communication isn't connecting with the people you want it to


You just feel that you could be communicating better


Often the root of these issues is that there is no plan or clear strategy for communicating with the people you want to reach.
Planning is biblical, Proverbs 24:27 says; "Do your planning and prepare your fields before building your house" This ebook will help you create an effective communication strategy for your church.
You'll get a 1.6MB .PDF file.