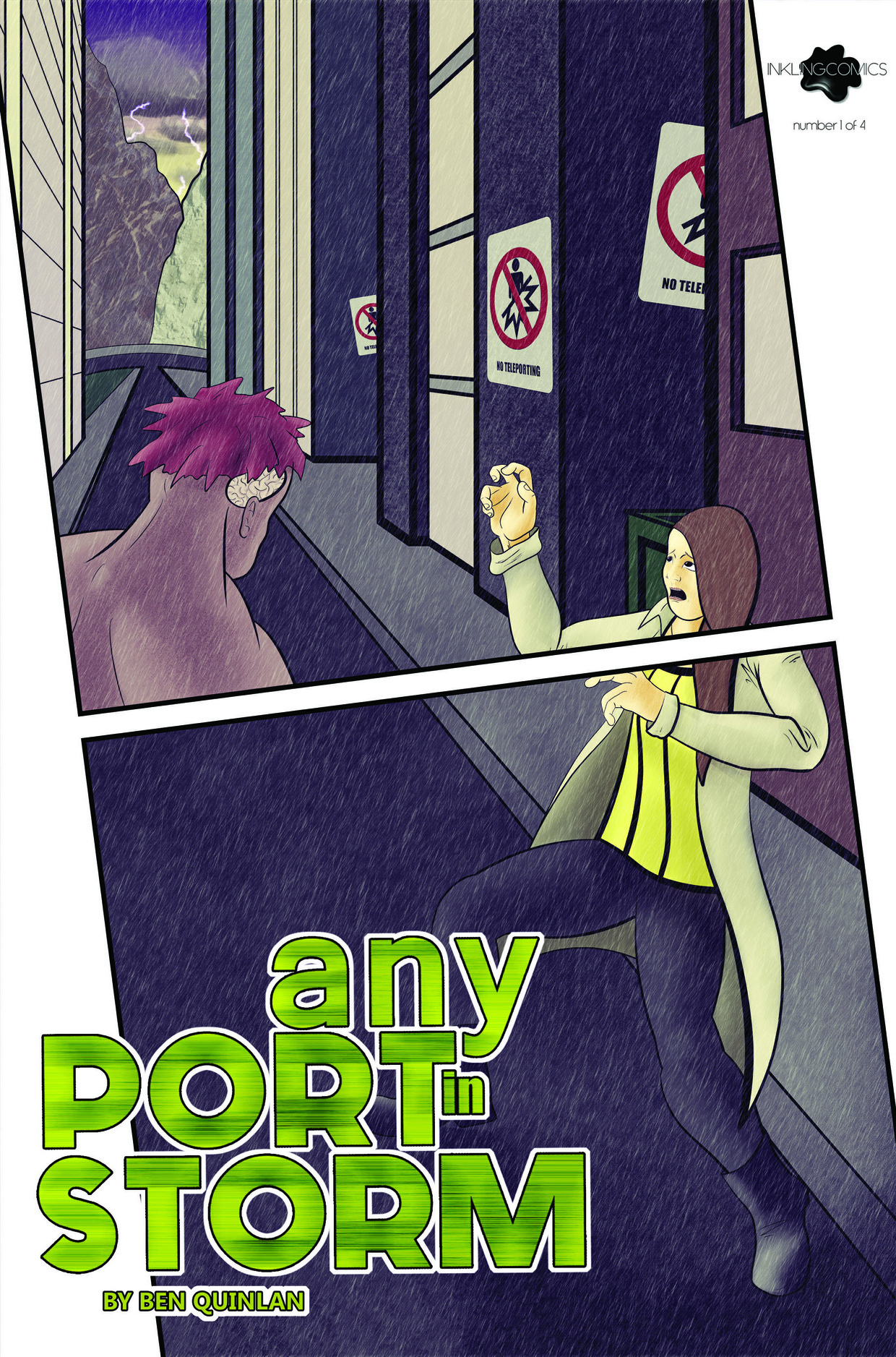 Any Port in Storm #1
Tag is a tour guide in Storm City, the first wonder of the post-teleporation world. But people are abandoning her city, due to the hardships the ban on teleportation has caused.
Gangs are rampant, and it's getting harder and harder to find a reason to stay, but when mutilated bodies start showing up, Tag and her friend Tihon must discover the truth behind the ban before it's too late.



Any Port in Storm is a sci fi mystery, set in the near future.


Issue one is the first in a four part mini-series, planned to be released quarterly.
You'll get a 135.3MB .PDF file.
More products from Ben Quinlan