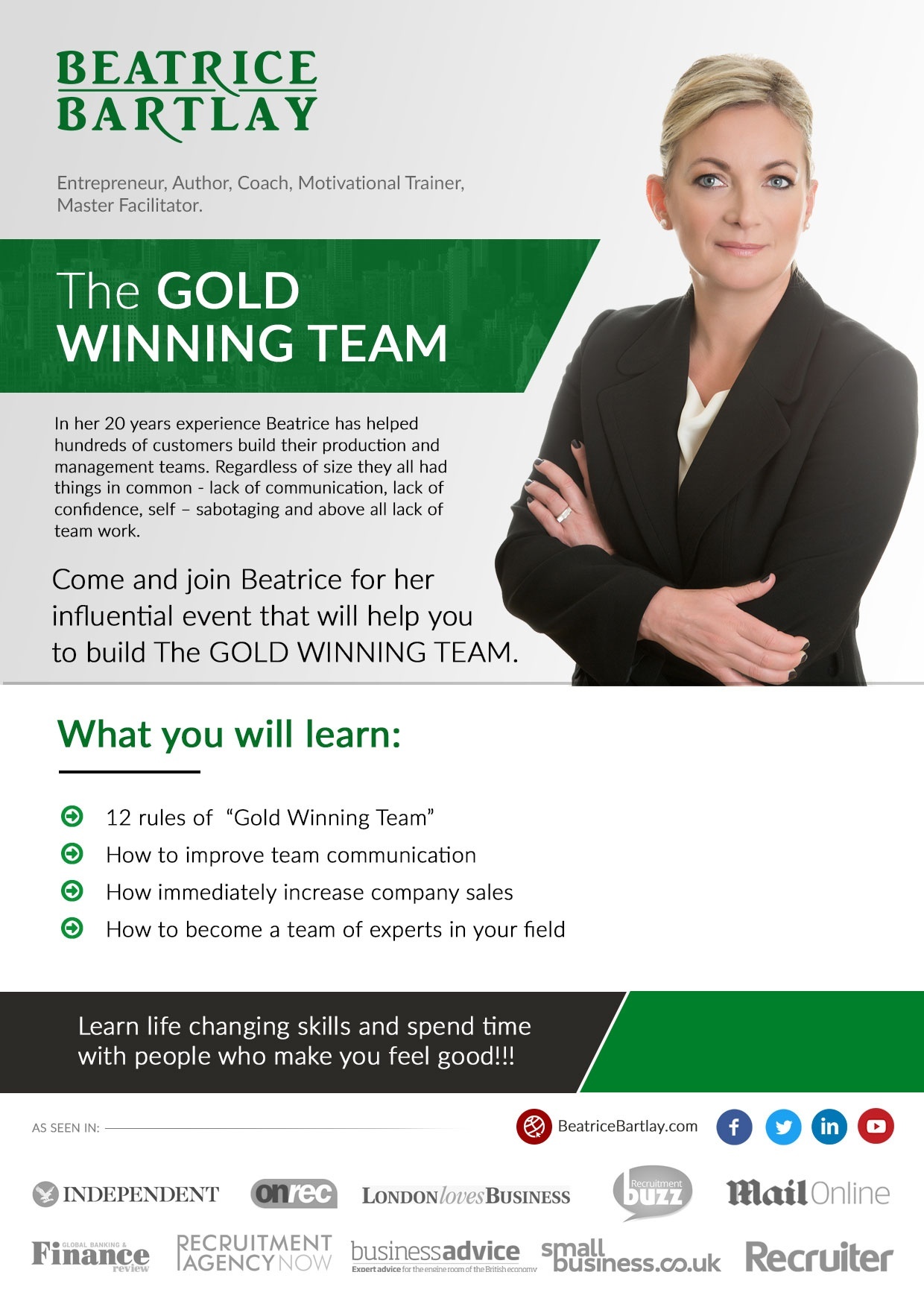 "The Gold Winning Team Corpo" Seminar
Dedicated for companies and corporate clients interested in organising a seminar in a workplace. Please contact us on [email protected] to discuss details and make a reservation.


Beatrice Bartlay, entrepreneur, author and business & life performance coach has launched a series of seminars to mentor the next wave of entrepreneurs.
Beatrice founded 2B Interface, a multi-award winning temporary and permanent staffing agency in 2005 and the company has since steadily grown, serving the UK recruitment sector with specialised services.
As a specialist in recruitment, Beatrice has helped hundreds of customers to build their production and management teams. She now uses this knowledge for her seminar advising on building 'The gold winning team'. During this programme, delegates learn the 12 rules of the gold winning team, how to improve team communication, how to immediately increase company sales and how to become a team of experts in a particular field.
"I owe my success to the fact that I've been consistently implementing rules and ideas with passion to perform and achieve. People who have achieved their goals in life have one thing in common; they have enormous passion and work discipline. But as with anything, implementing these traits is more difficult than it initially sounds.
Since launching my business over a decade ago, I've come across many people who believe that I'm just another 'lucky one' who happened to have the right business idea, at the right time. Although you do need the right idea at the right time, there's much more to achieving success than this."
Start: 10:00am
Lunch break: 1:00pm - 2:00pm
End: 5:00pm
Take advantage of the Super Summer Sale promotional offer and book a seminar at special price now. Limited offer only.
Explore the resources that you can use to develop the attributes needed to achieve, and unlock potential of your team!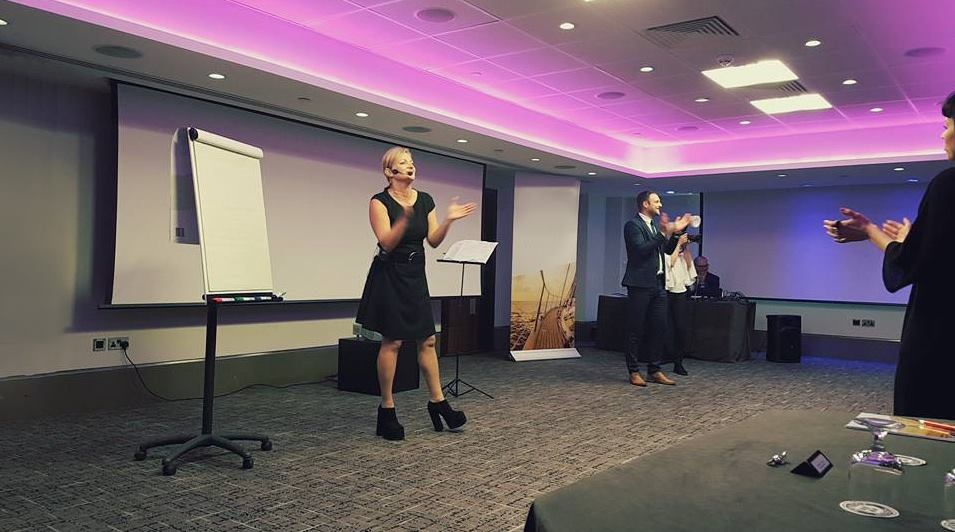 £5998
You'll get a 365.4KB .PDF file.