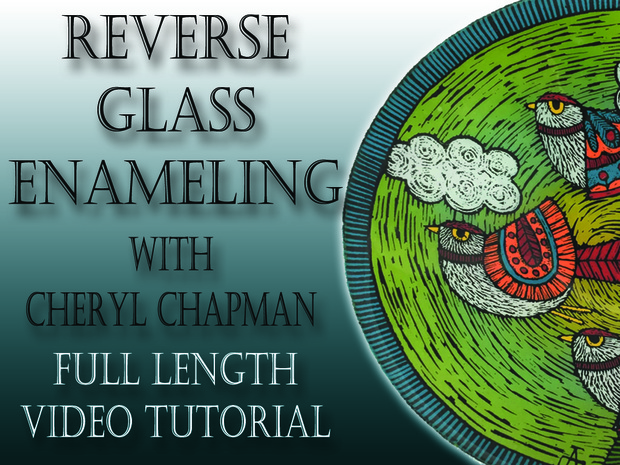 Reverse Glass Enameling with Cheryl Chapman
Reverse Glass Enameling with Cheryl Chapman is a full length video tutorial on Cheryl's unique glass painting techniques.  She covers all materials and equipment needed including the firing schedules she uses to complete all of her hand painted bowls.  Learn how to design for this technique and all of the stages to completion including mixing the enamels with several different media types including oil, gum arabic and water.  Running Time 90 minutes.

NOTE-- If you would prefer to stream the video, have a Mac or need a smaller download version, please follow the link with password to Vimeo that is on the initial download page that is emailed to you after payment.
You'll get 1 file (1.2GB)