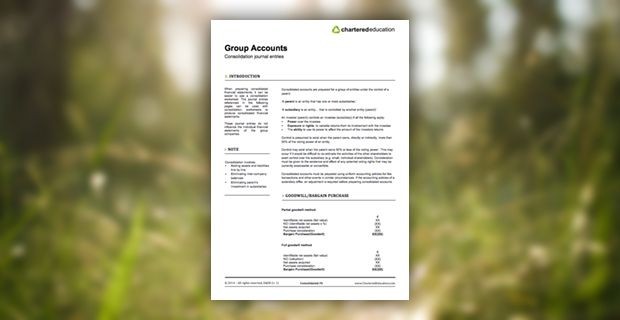 Guide to Consolidation Journal Entries
This is a 12 page, step by step guide to help you approach a consolidation question in your accounting exam.
Areas covered:
1. Goodwill calculations
2. Basic journal entries at acquisition
3. Journal entries for subsequent years
4. Fair value adjustments
5. Inventory adjustments (URP)
6. Intra-group transfer of assets
7. Dividend elimination
8. Other intra-group eliminations
Also contains two consolidation worksheets (SOCI and SOFP)
For more information, please visit:
http://www.charterededucation.com/consolidation-journal-entries/
Please note: Guide excludes deferred tax implications upon consolidation.
You'll get 1 file (1.2MB)
More products from Chartered Education