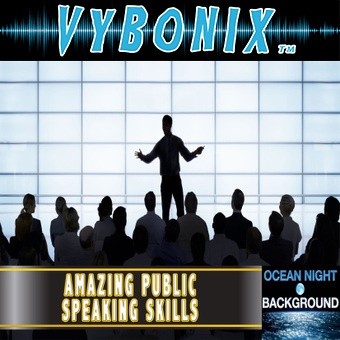 Amazing Public Speaking Skills Empowering MP3
Amazing Public Speaking Skills is a 30 minute Self Empowering MP3 with Subliminal Affirmations with Ocean Night Background. This MP3 is to help you gain confidence and have the ability to stand up infront of a crowd of people to be a speaker to do you seminars, training, advising, group talks or even those Monday morning meetings for the week. This is the MP3 for you.
For best results, Play on loop during sleep at a comfortable level and play in background during your daily routine where able.
You'll get 1 file (27.9MB)
More products from VYBONIX