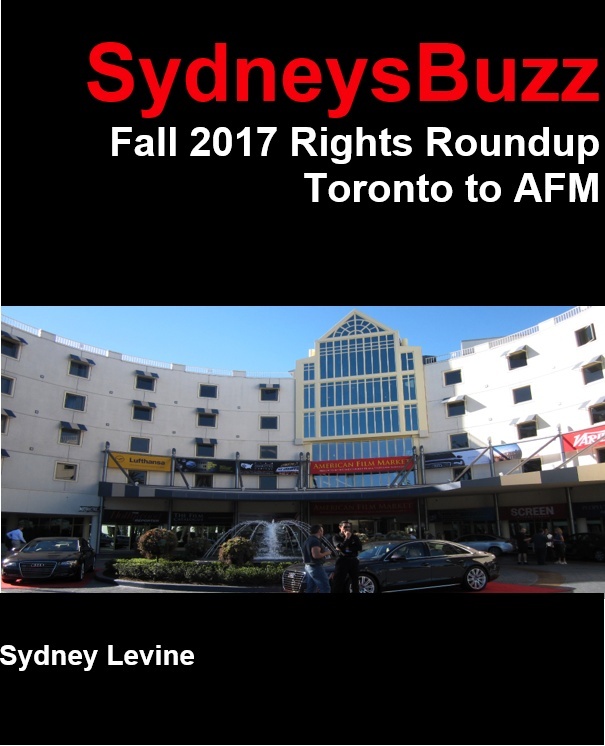 Fall Rights Roundup: Toronto to AFM
The Rights Roundup is the most comprehensive listing of licensing of film rights at the current markets. It lists the current International Sales Agents (ISAs) alphabetically, A through Z, and their reported sales at the chief winter events — in this case the Toronto, Locarno, Venice, and AFM of the Fall 2017.
The international sales agents (ISAs) are listed alphabetically and the sales are those reported to SydneysBuzz or to other trades. The author makes no claim to be comprehensive or even 100% correct. Titles show which distributors have licensed rights along with territories of the distributors as they are reported. When prices have been mentioned, they are included.
In order to assist professional research when more information is needed, international sales agents and distributors link to their own company websites and include links as well to Cinando and IMDbPro. Titles link to Cinando. If Cinando is not appropriate or does not have the title, then titles will link to IMDbPro. Occasionally they will link to the Festival because the former are not available. Subscriptions to these other databases are required.
Cineuropa.org
(free) will also be referenced occasionally as will Film New Europe (free). Subscribers to Screen International will also have access to Screenbase. In theory, all of these online databases list comprehensive rights held by distributors though, in fact, each in its own unique way is missing information or contains errors.
You'll get a 1009.7KB .XLSX file.
More products from SydneysBuzz.com, inc.