Original Daily Reflection Sheet
ABOUT:
The daily reflection sheet is meant to supercharge your morning and round out your night.  When I created this worksheet I was struggling to find a routine and because of that, I felt like I hadn't accomplished anything.
I felt lost, and like life was starting to become pretty meaningless.
By setting aside the time to create this I learned what motivated me, what gave me energy, and what might get in the way of my sense of accomplishment for that day. If you are feeling that same sense of overwhelm or discouragement, YOU ARE NOT ALONE. A lot of people, (if not everyone) wrestle with this.
If you feel empowered by crossing off tasks and setting intentions, then this worksheet is for you.

HOW IT WORKS:
Quick Reflection: This section is to quickly jot down any "left-over" thoughts. Bit of dreams you remember, ideas you have or random things on your mind. If you can't think of anything, dump whatever is on your heart or do a quick body scan.
Tasks: These are the 5 things I HAVE to do before I even get out of bed. "Breathe" = Meditation or focusing on breath, "I am cards" = Affirmations. (it feels so good checking them all off before moving forward with my day!)

What Are We Doing At the Gym: Pretty self-explanatory - I used to go to the gym in the mornings and jot down what muscle group id focus on before I went. 

Something Challenging: This identifies your hardest task for the day (I recommend doing that first!)  
 Prayer for the Day: Another simple thing - say hello to the universe or ask for support & guidance for the day.
Top Goals: Top 3 Things you would like to accomplish (check the box when you've done them!)
Gratitude: Can be completed in the morning if you need an extra mood/mindset boost, or at night! (or both)
Today's Miracle: There are miraculous things happening around us every day, we just have to learn how to LOOK for them. This section is to help train our eyes sight & intuition. 
Lesson Learned: Your soul's purpose on earth is to grow and learn. But if we don't reflect on the lessons the universe is trying to teach us, we are bound to make that same mistake over again.
Challenges: What was challenging today, may not be challenging tomorrow. This is a cool section to look back on.
How Did You Move Toward Your Monthly Goal?: Some accountability for those things you have set out to accomplish!
---
** I recommend printing out 7 of these sheets and doing them for a week straight to see if they make a difference for you! **
---
You'll get 1 file (352.6KB)
More products from Letters To My Little Sisters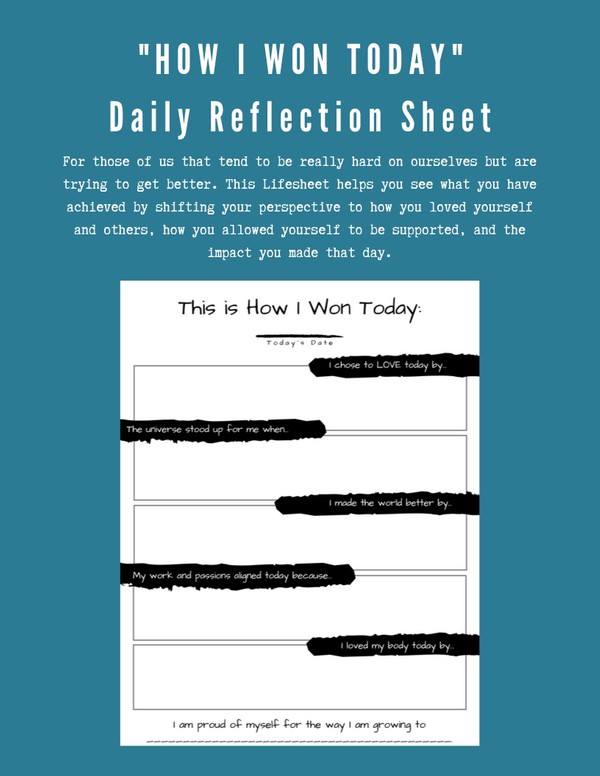 $0.00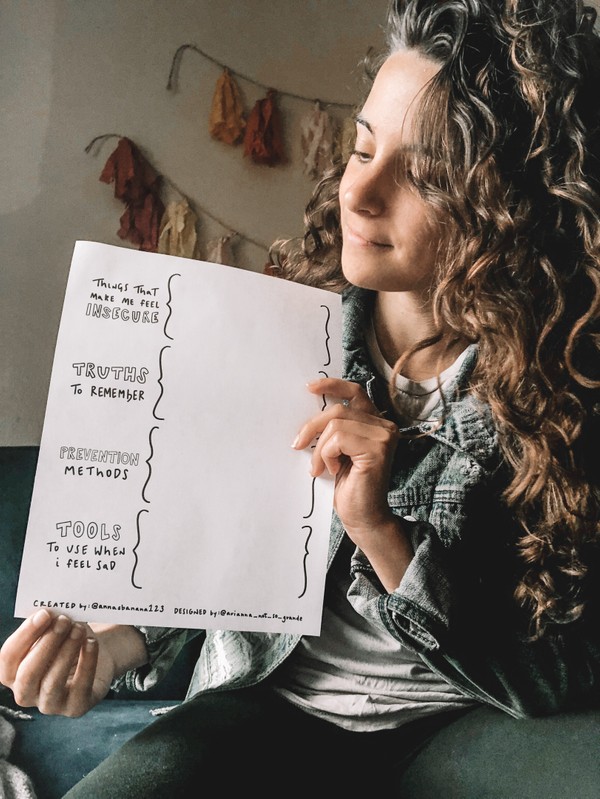 $0.00
$0.00