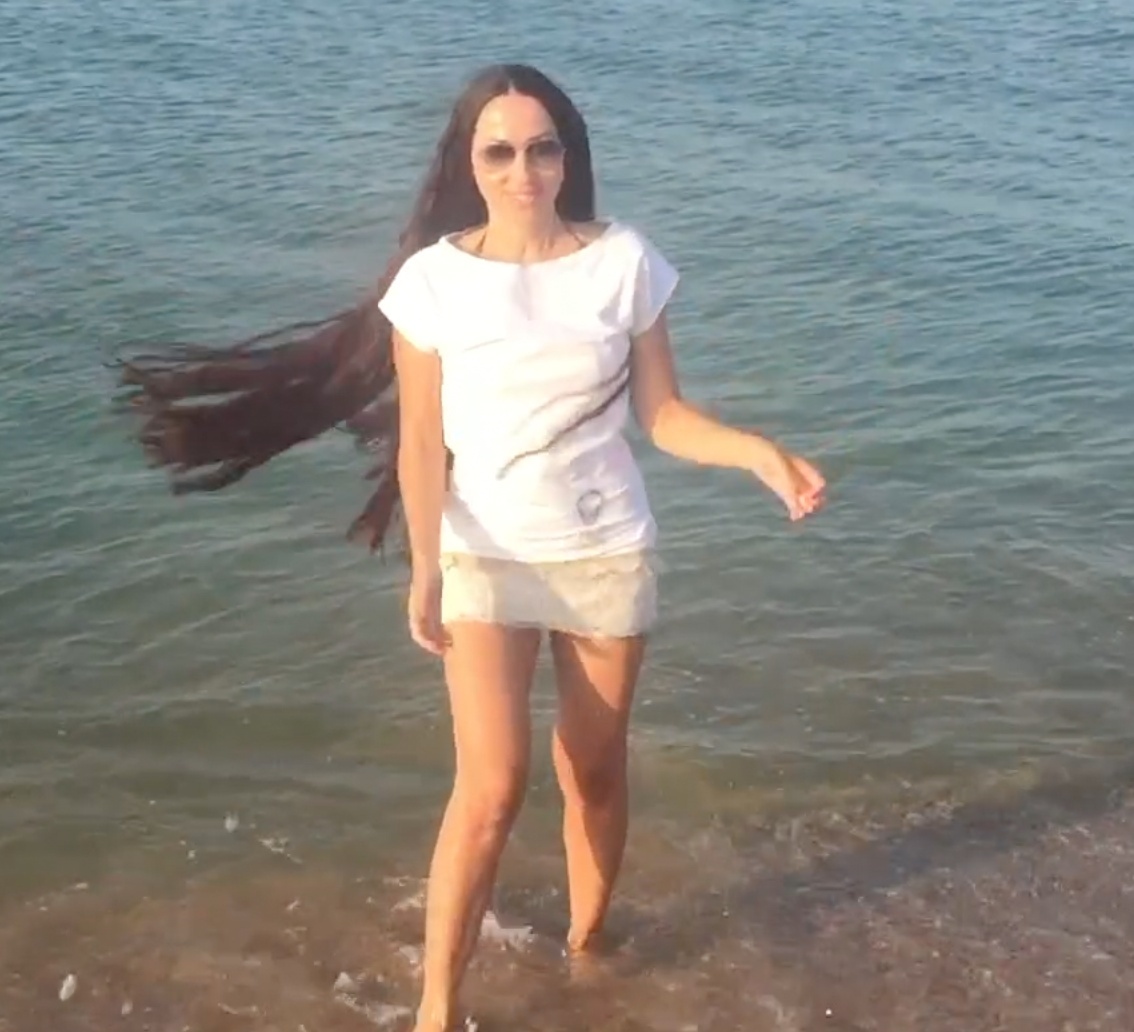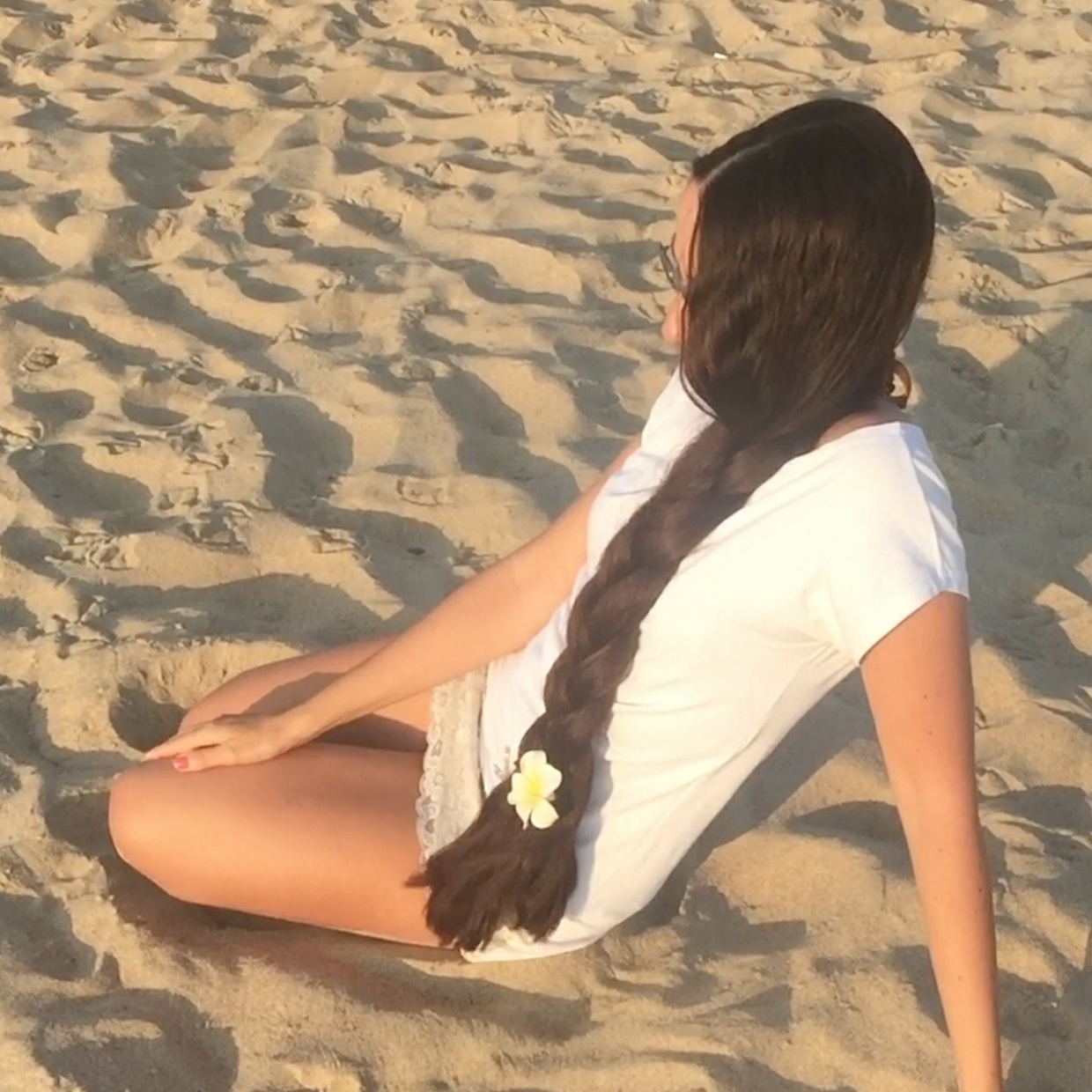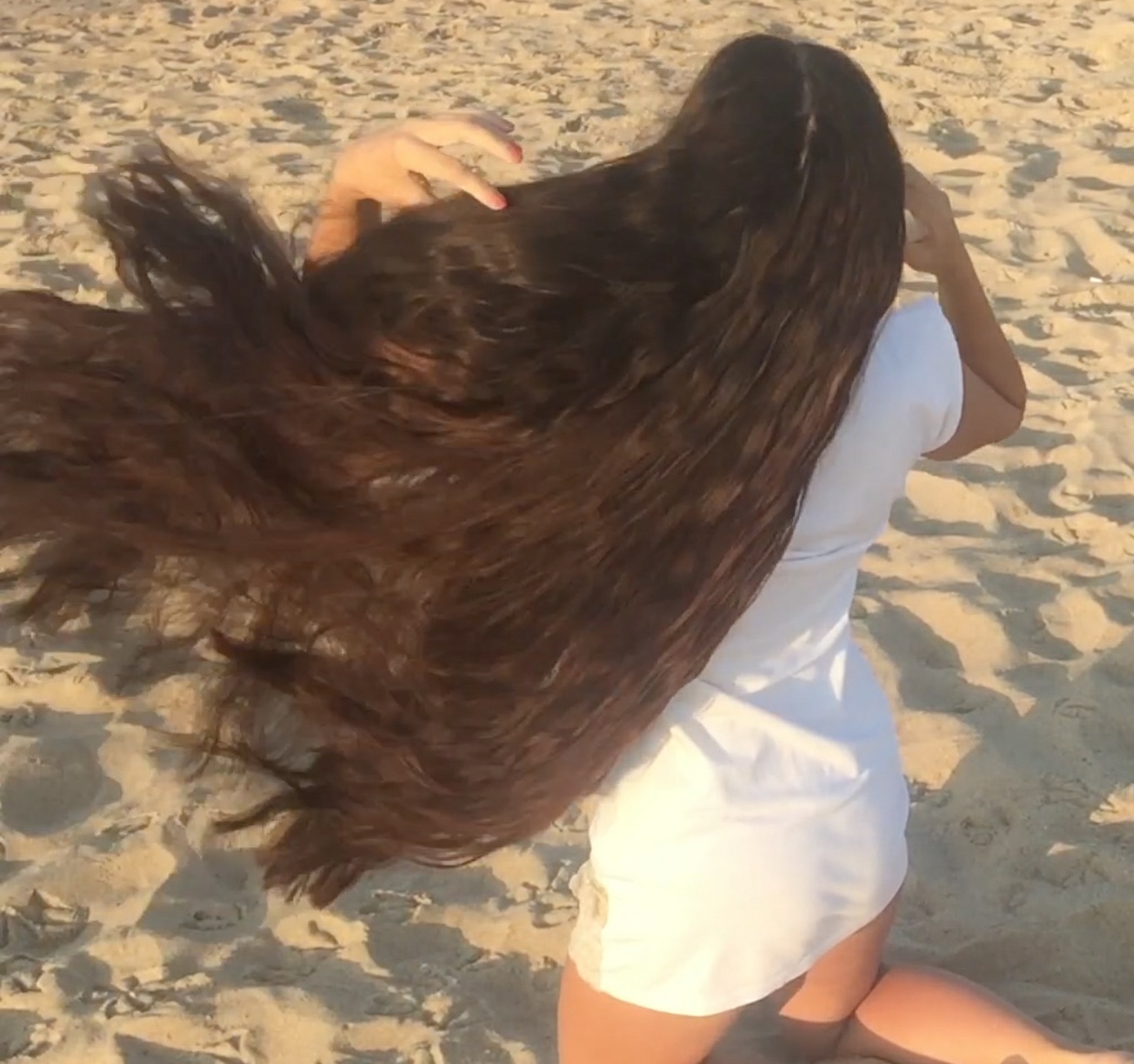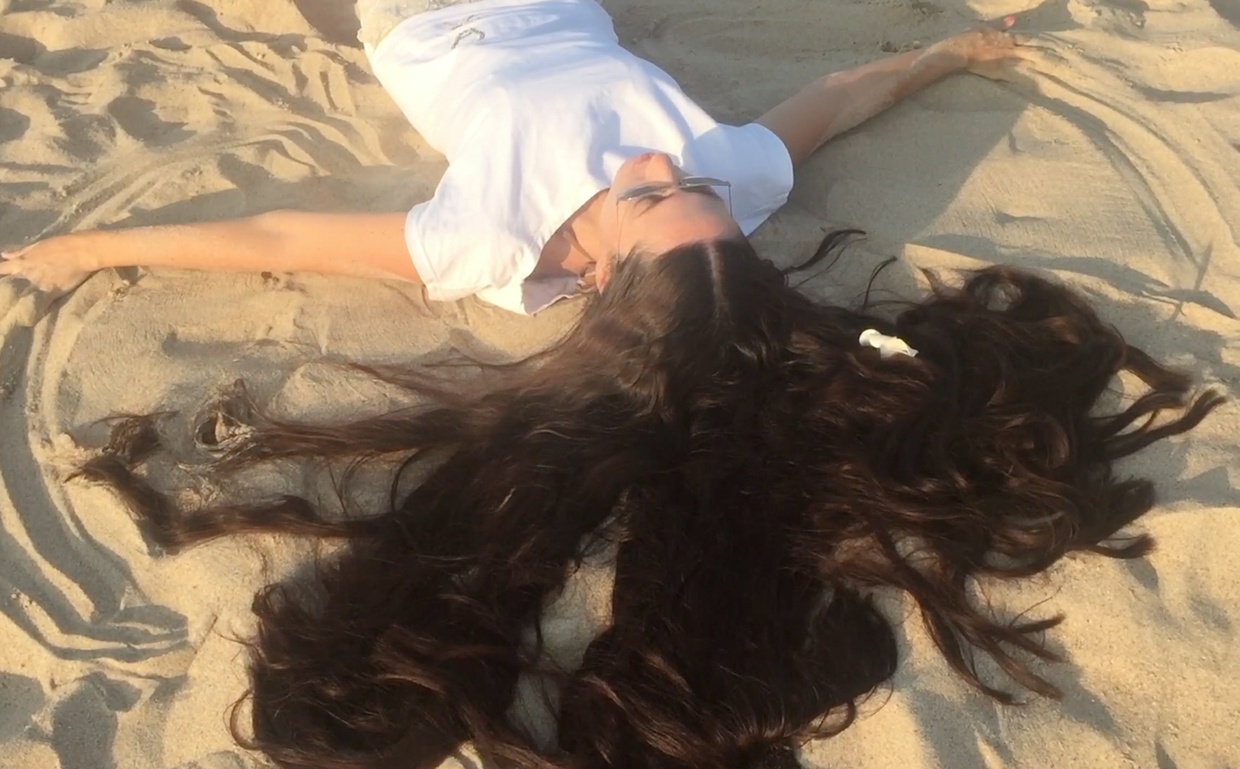 VIDEO - Mila´s hair play at the beach
Preview: 
https://www.youtube.com/watch?v=5Czx0E-gw2c
Mila is a very beautiful brunette with amazing, blunt cut, one length hair that is classic length.
She has some of the most healthiest hair we´ve ever seen, and the most blunt hemline of all our models.
She is really good at taking care of her long amazing hair, which is something that you can easily see!
Bathing, and being at the beach is something she loves, so in this video, she is at the beach, showing off her hair and playing with it.
This video uncludes two hair play scenes, one where she is standing in the beautiful water, and one where she is standing, sitting and laying wodn in the sand.
In this video, you will see long hair play and display, windy hair play, buns and bundrops, braid and undoing of the braid, long hair swinging and swaying, and more!
This video is over 10 minutes in length.
If you buy this video within the first 24 hours, you will get a discount of 20%!
Discount code: discount
You'll get a 1.6GB .MP4 file.
More products from RealRapunzels