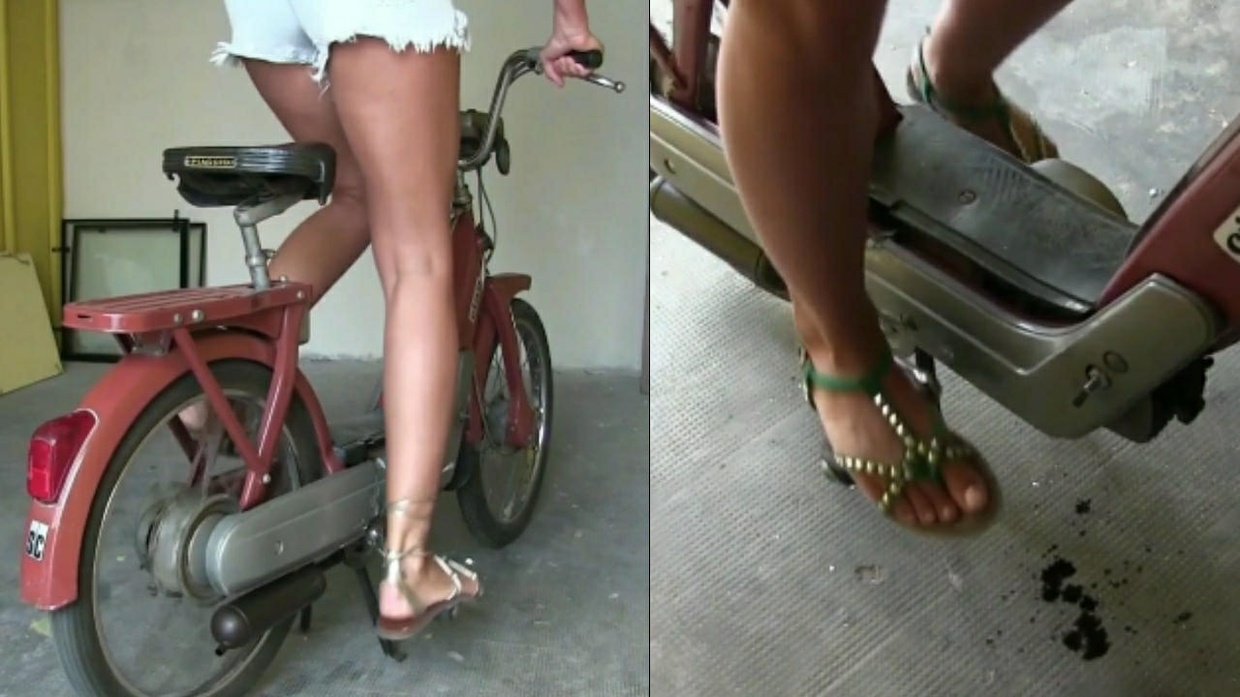 326 : Miss Amy & Miss Kim - The hardest rollerstart with the Piaggio Ciao
A 1971 Piaggio Ciao not moving from more than one year .. and two beautiful girls who want soo much to have a nice riding with it !!

But this stubborn moped has different plans for them ... and wants to launch a challenge against  Miss Amy and Miss Kim!

They both try with all their power from their feet and legs start this moped, but it really seems that it doesn't want to cooperate at all!

Who is going to win the fight?
You'll get a 487.1MB .MP4 file.