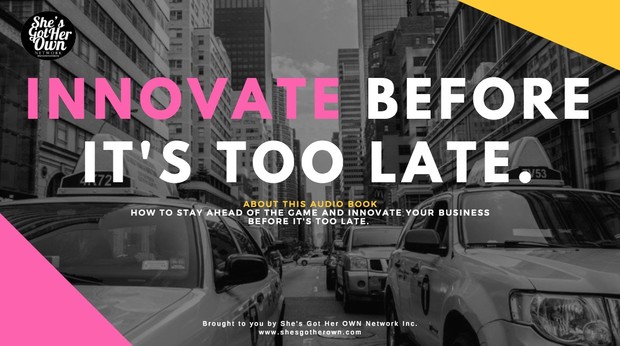 Innovate Before It's Too Late - Audio Book
Are you a business owner who feels stuck, and lost in the sauce when it comes to taking your business to the next level? 
Have you tried everything to help keep your business afloat but nothing seems to be working?
Well look no further, we have the information you need to succeed. It's all about learning how to become innovative and take your busiess to the top. Never get comfortable when in business, you must learn to flow with the times and stay on your grind. 
This audio book will help you gain the tools, resources, and empowerment you need in order to succeed. 
It's time to take your business to new heights, before it's too late. 
Download this audio book TODAY!
Brought to you by: She's Got Her OWN Network Inc. 
Join the Network for only $1 -
www.shesgotherown.com/enrollment
You'll get 1 file (5.3MB)