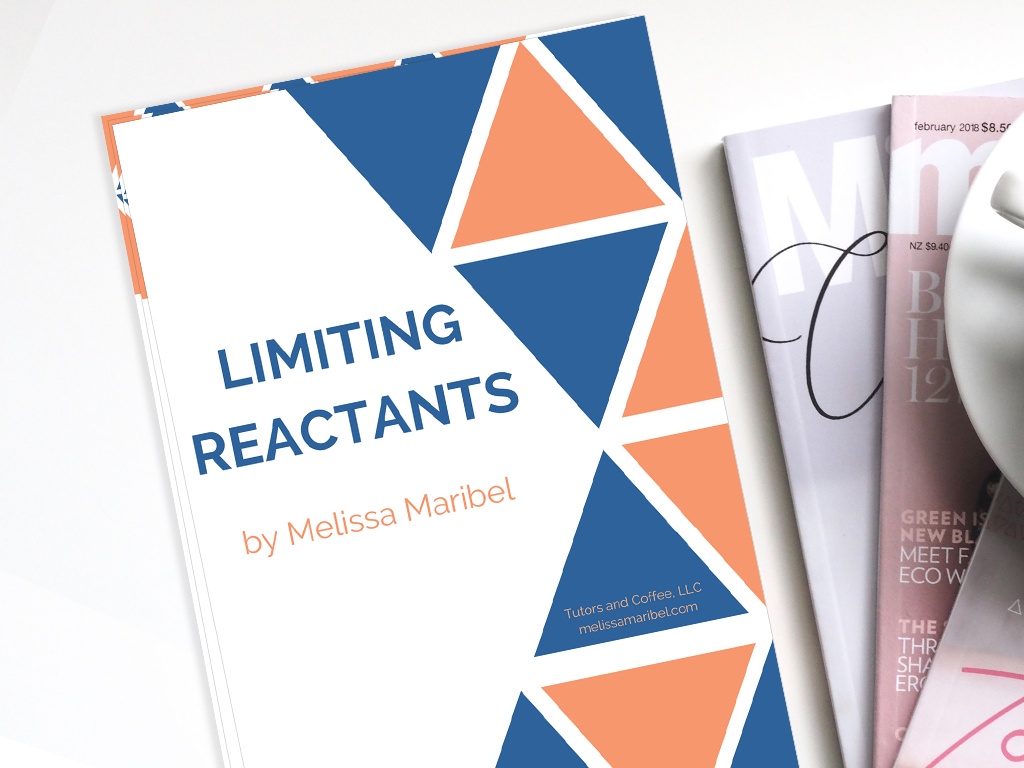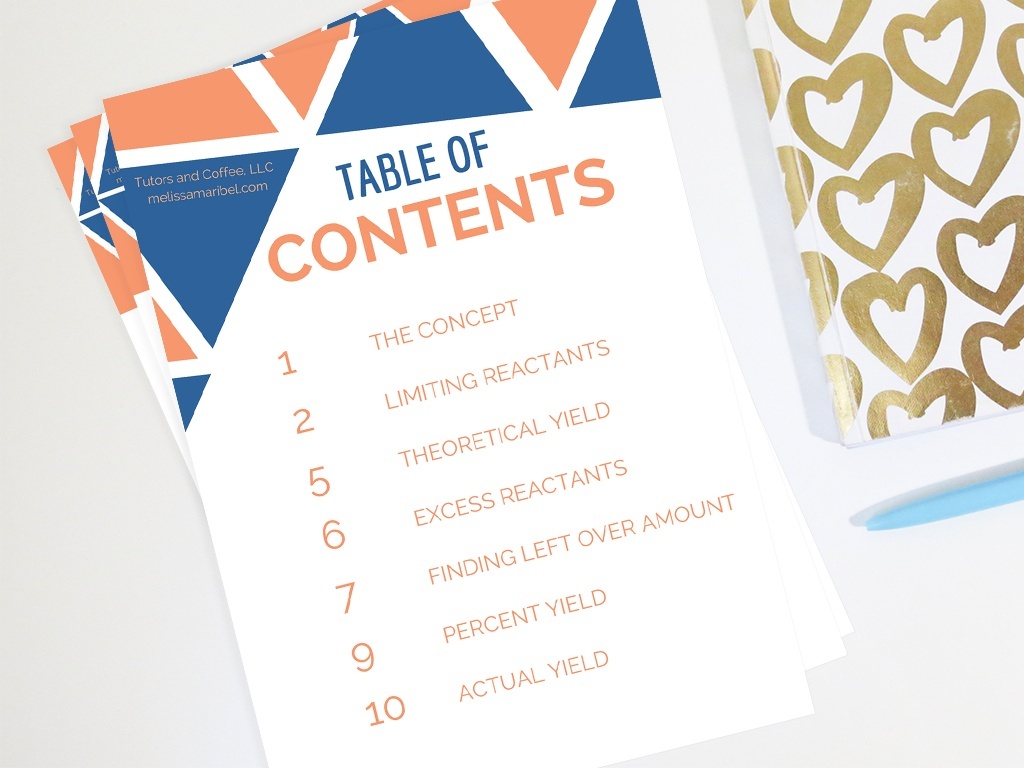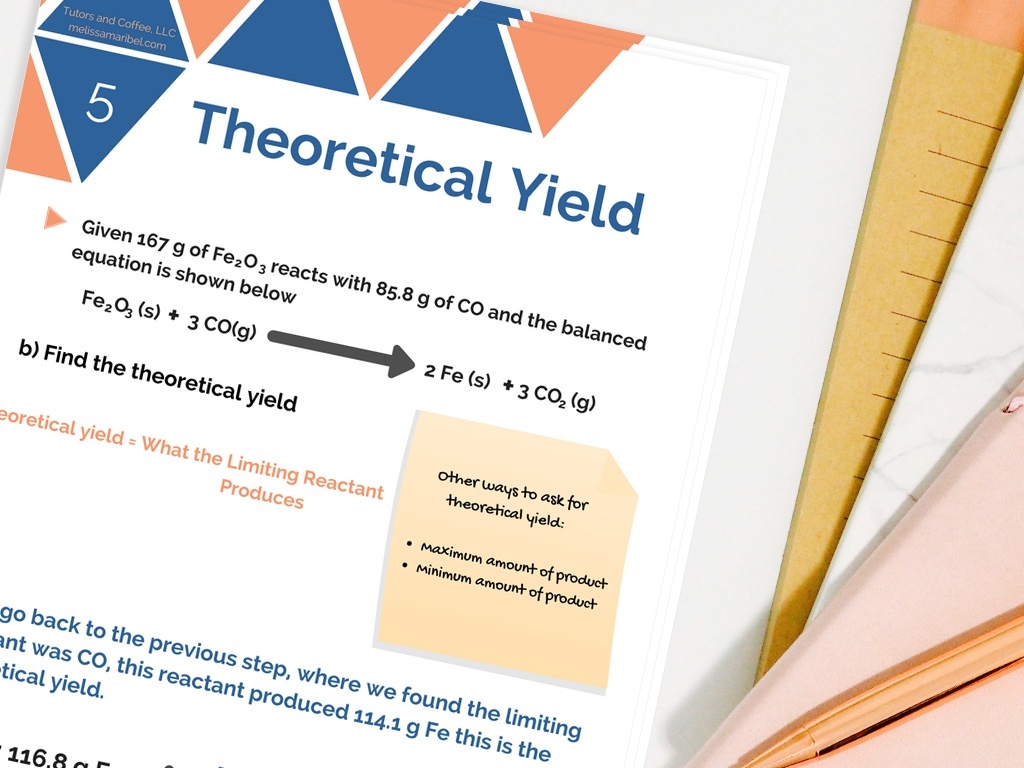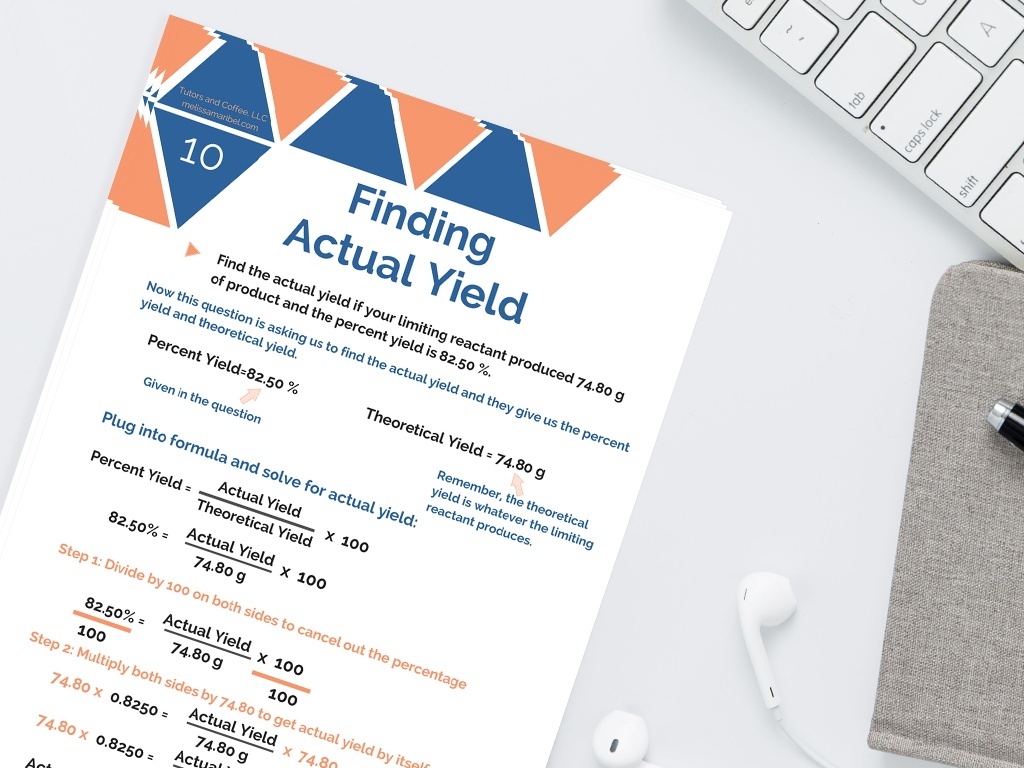 Limiting Reactants Notes
A How to Guide to
: 


Finding Limiting Reactants


Finding Excess Reactants 


Finding How Much Excess Reactant is Left Over


Calculating Theoretical Yield


Calculating Percent Yield


Finding Actual Yield


Every page out of the
10 pages
 is packed with:


Detailed examples that explain every single step! 


Common test questions


Helpful memorization tips and tricks


A variety of ways that teachers can ask the same type of question


This is not only easier to read and understand over your textbook but I even designed it so it is visually appealing!
You'll get a 301.4KB .PDF file.
More products from melissamaribel