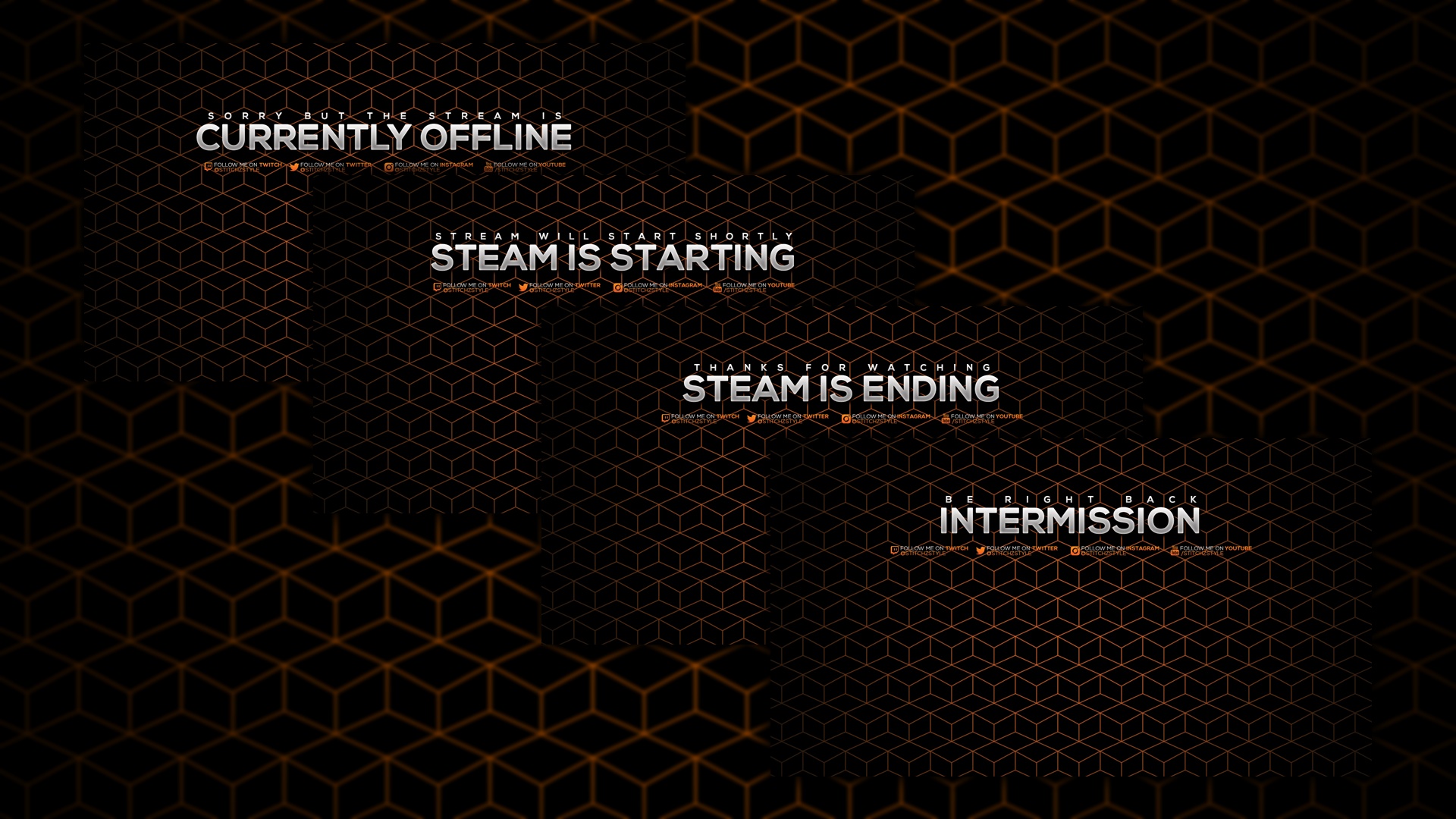 Animated Orange Paterned Twitch Screens Template
Add some stylish animated screens to your twitch with this simple to use Animated Orange Patterned Twitch Screen template. Use the screen info photoshop document to edit and change the text you wish to be displayed on your screen, once done hide the background layer and save as a png with transparency enabled. In this pack you receive the background of the screen in a video format, simply add it to your obs as a media source and check the loop option. Above this add a image layer of the screen info png that you created earlier.
Animation Example:
https://gyazo.com/3516193d5833409410ff85f1e3ec90c5
Please note that the template is for photoshop and that the fonts used in the example(s) are not included.
Opening/Extracting .ZIP or .RAR Files on PC
You will need to download and install a free program called Winrar:
http://www.rarlab.com/download.htm
Once you have installed winrar simply right click on any .rar or .zip file and select "Extract to FileName/"
It will create a folder with the name of the file extracted, inside will be the files included in the pack
Opening/Extracting .ZIP or .RAR Files on Mac
There are numerous free apps that can be used to extract files on a Mac, i prefer RAR Extractor Free:
https://rar-extractor-free.en.softonic.com/mac
which can be found in the app store
Once installed you can right click the file and select "open with" and select the recently installed app.
This will open and ask you to choose where you wish to have the file extracted to, select a location and extract. You can select the program as being the default selection so you can simply double click/open future files to extract them.
The pack and files included property of myself, the creator and owner.
You'll get a 10.3MB .RAR file.
More products from StitchzStyle