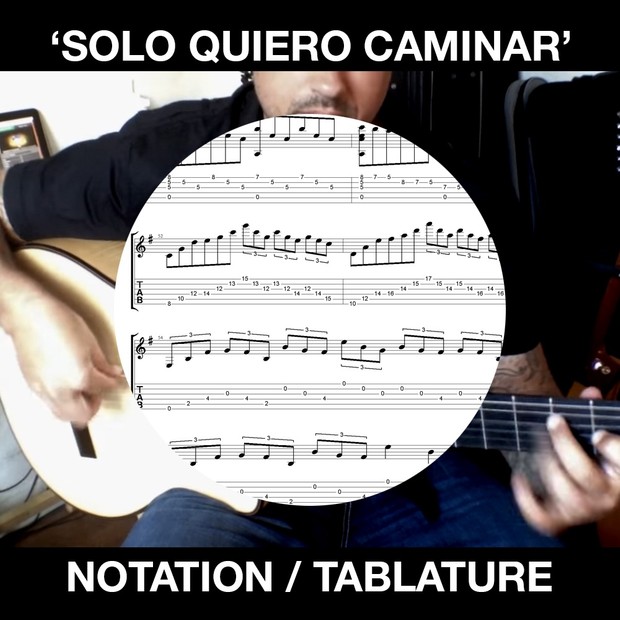 Solo Quiero Caminar (Paco de Lucia) - for Solo Guitar - Ben Woods
Download contains the sheet music in notation and tablature, the MP3, and the GuitarPro6 file. 
Inspired by Paco de Lucia's classic piece "Solo Quiero Caminar". It's a tribute with great respect for the maestro. This is NOT a note for note arrangement of his original, but my interpretation for solo Flamenco guitar, that conveys the song without the need for backing tracks or a back up band.  I've created this sheet music in guitar tablature and standard notation with an MP3 and link to the video.
Hint: when learning this piece, first learn and memorize the notes with the sheet music/tabs provided, then watch the video in youtube and click on the gear icon in the bottom right corner of the player - got to speed - adjust to .5 and play along at half-speed. The pitch doesn't change, it only slows it down. Then you will be on your way.
More on Ben Woods at
http://www.spanishguitarplayer.com
You'll get 1 file (4.5MB)
More products from Ben Woods