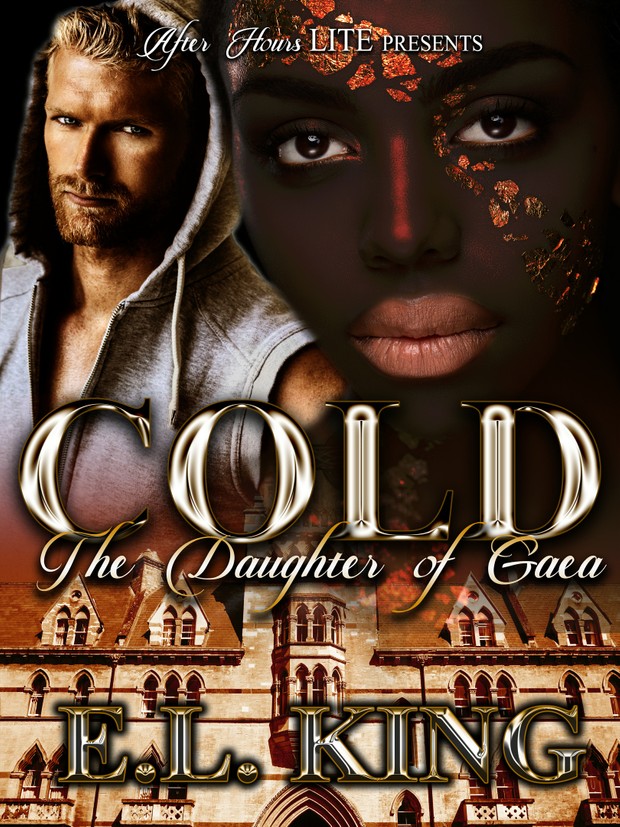 Cold; The Daughter of Gaea_By E.L. King
Being special is not always an easy life...

Twenty-one-year-old Olive Trenton doesn't have much happening in her life. Stella, her temperamental friend spends her free time antagonizing werewolves. Then there is Krishna, Olive's young charge whose power if distracted could cause an epic flood of biblical proportions. Given the job of managing these two trouble makers, Olive spends her time preventing near disasters between homework assignments. Although the pressures of making sure the hidden identity of her people remain a secret from the human students on a campus filled with paranormal beings. Olive felt that she was managing fine until a cold eyed Lycan by the name of Lucian Siriano enters her life to claim her as a mate.
---
She may be more special then she knows... The minute Lucian Siriano lays his eyes on Olive, his instincts sense she will be the key to great power. Lucian will soon compete against others for the title of Alpha of the pack. The only problem, Olive's resistance. She foolishly insists that they could never be. Lucian will not allow her to run from him, and has no choice, and he must have her as his mate.

Show her that there is no other that could bring the same cold hit.
In the eyes of the domineering and terrifying a Lucian
Siriano, Olive will comply because she will have no choice and find her life thrown on its head. Her world will change as she is dragged into a unforeseen existence and forced to experience the coldest passion at the hands of the Lycan Heir. Will she break or will she fight the cold?
You'll get 1 file (941.2KB)
More products from 6914912534850038