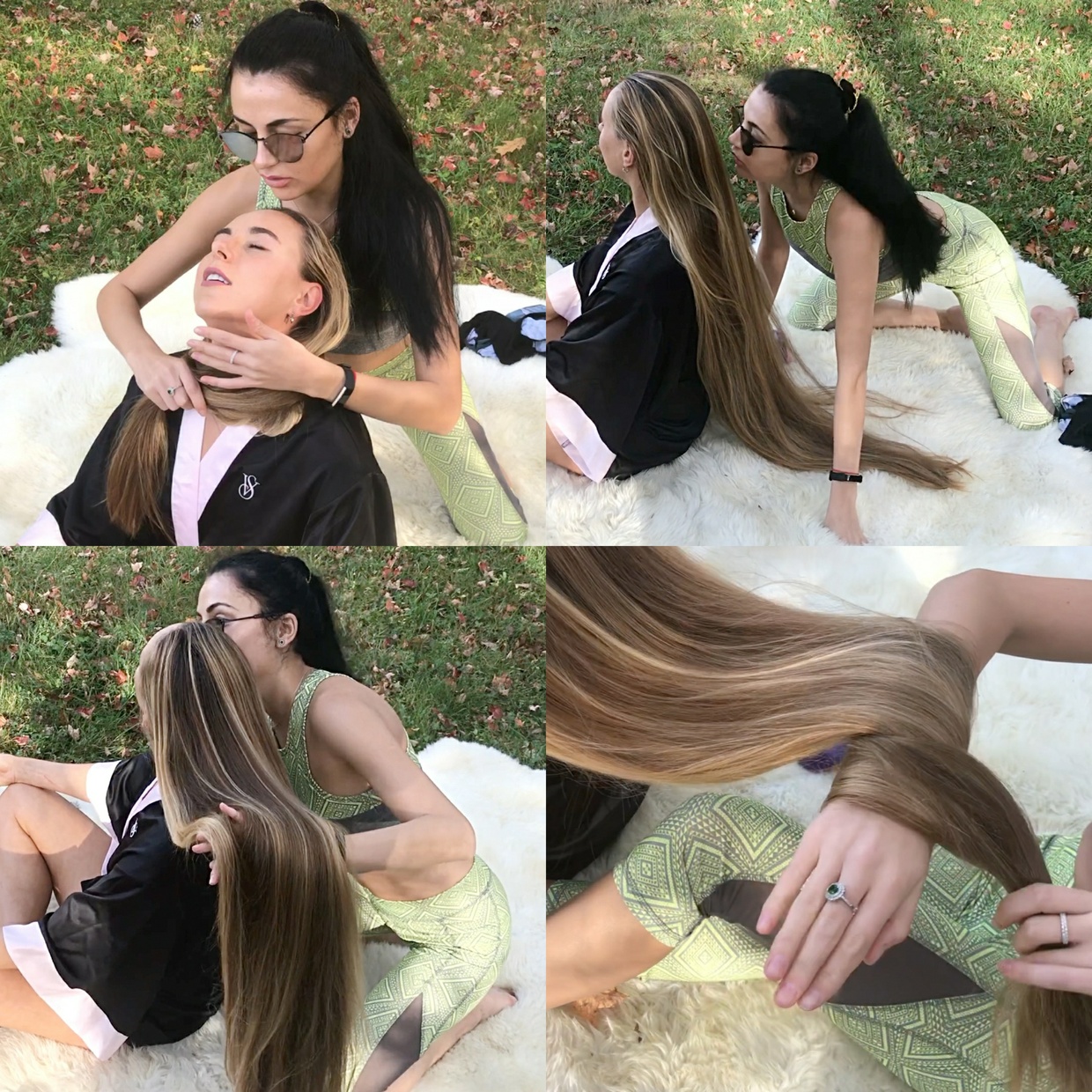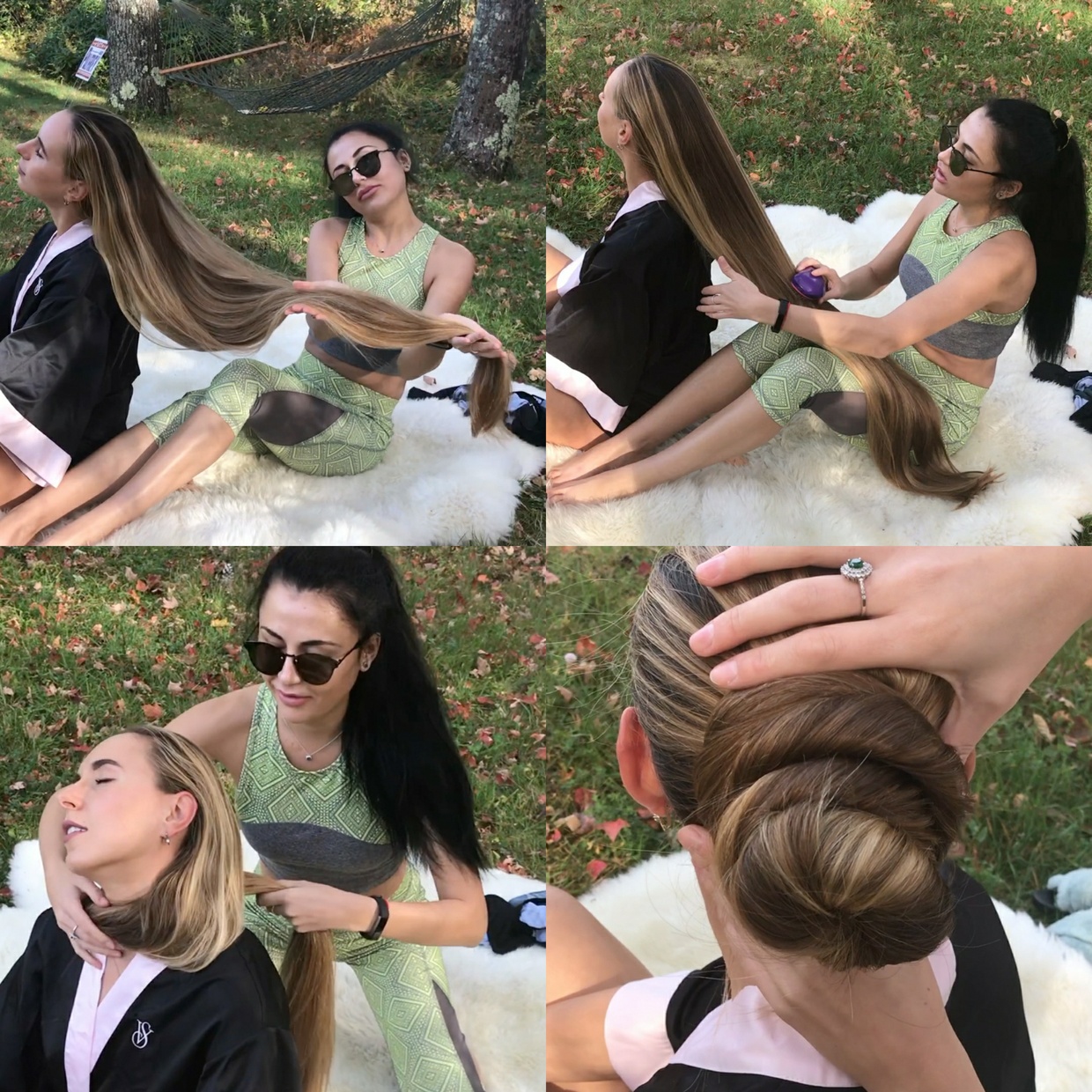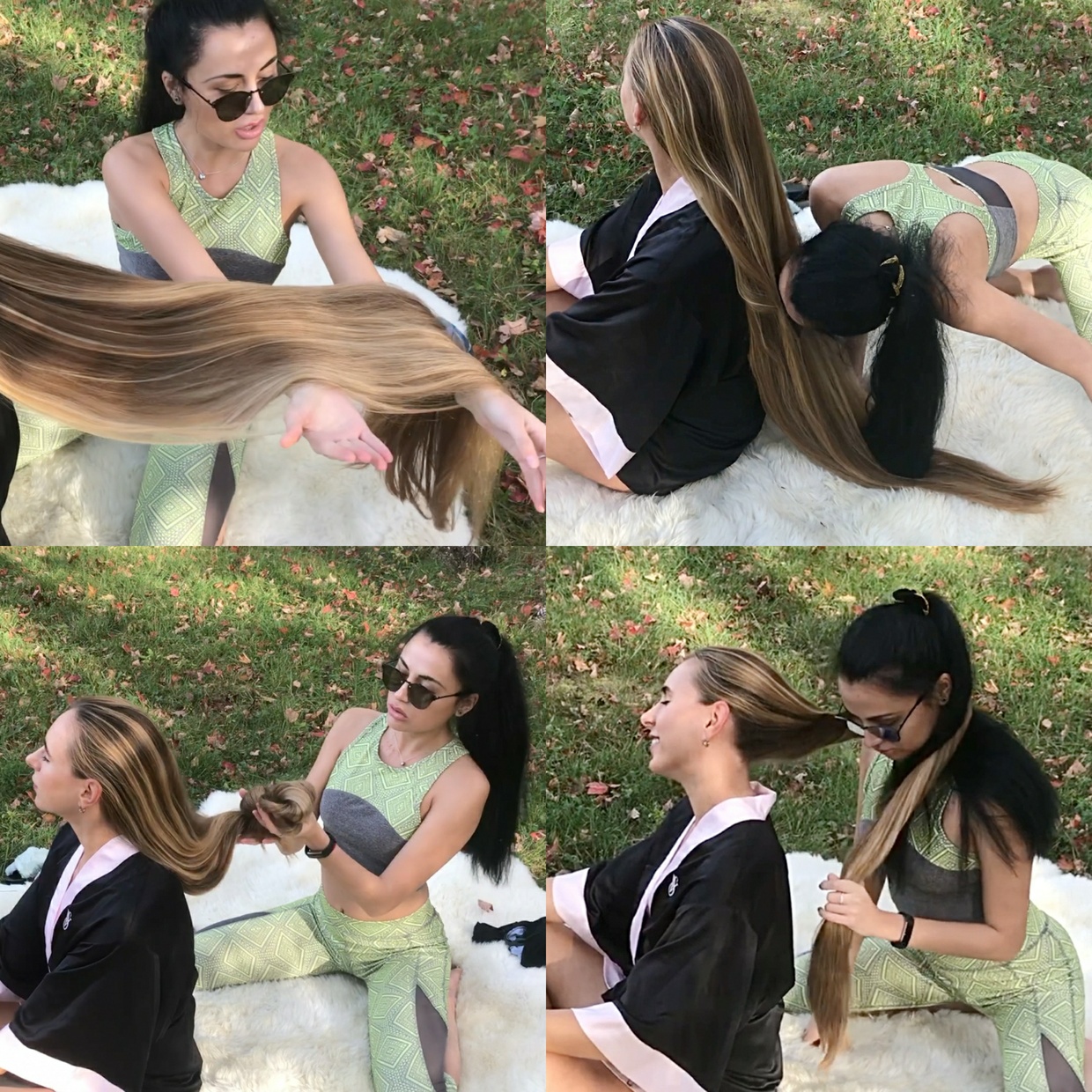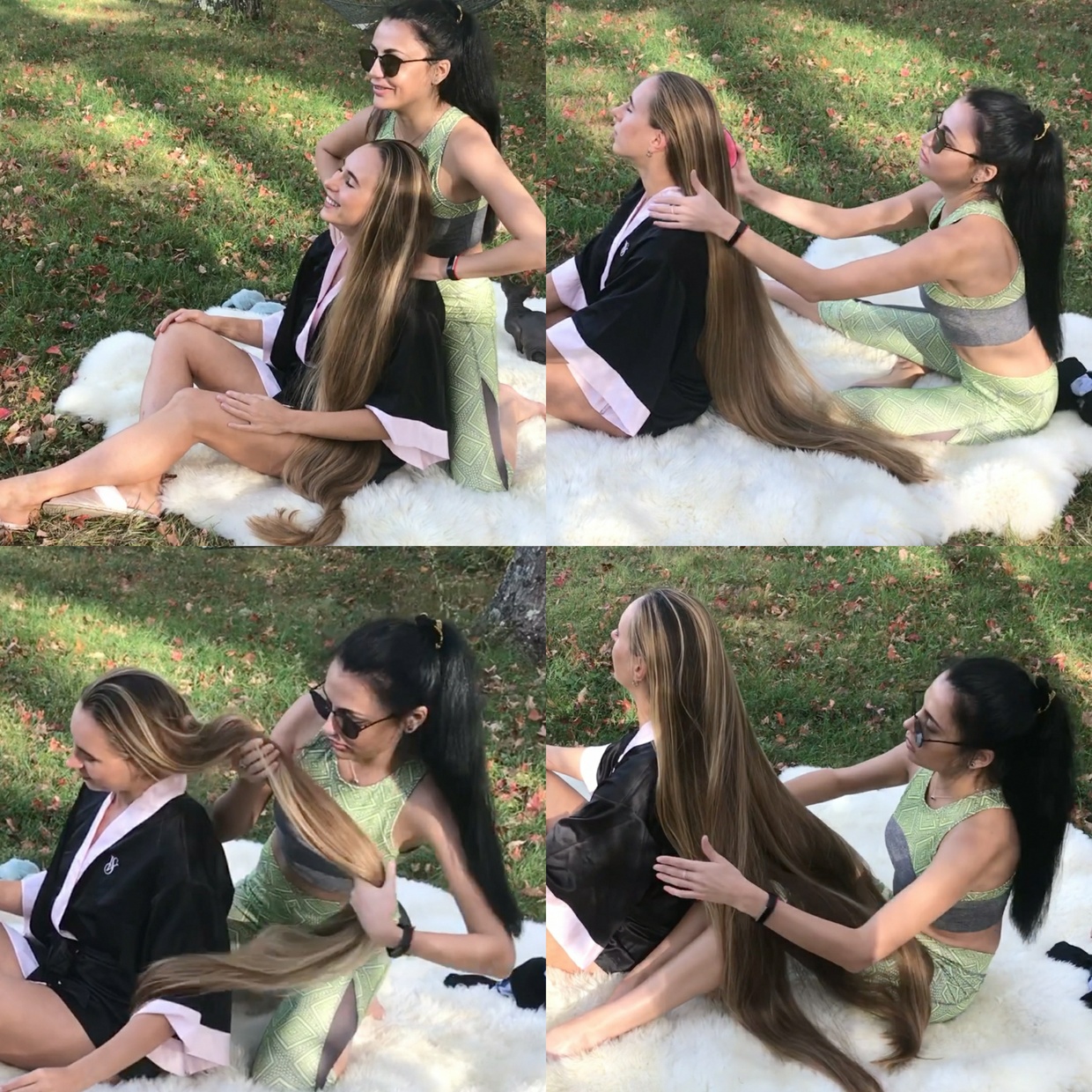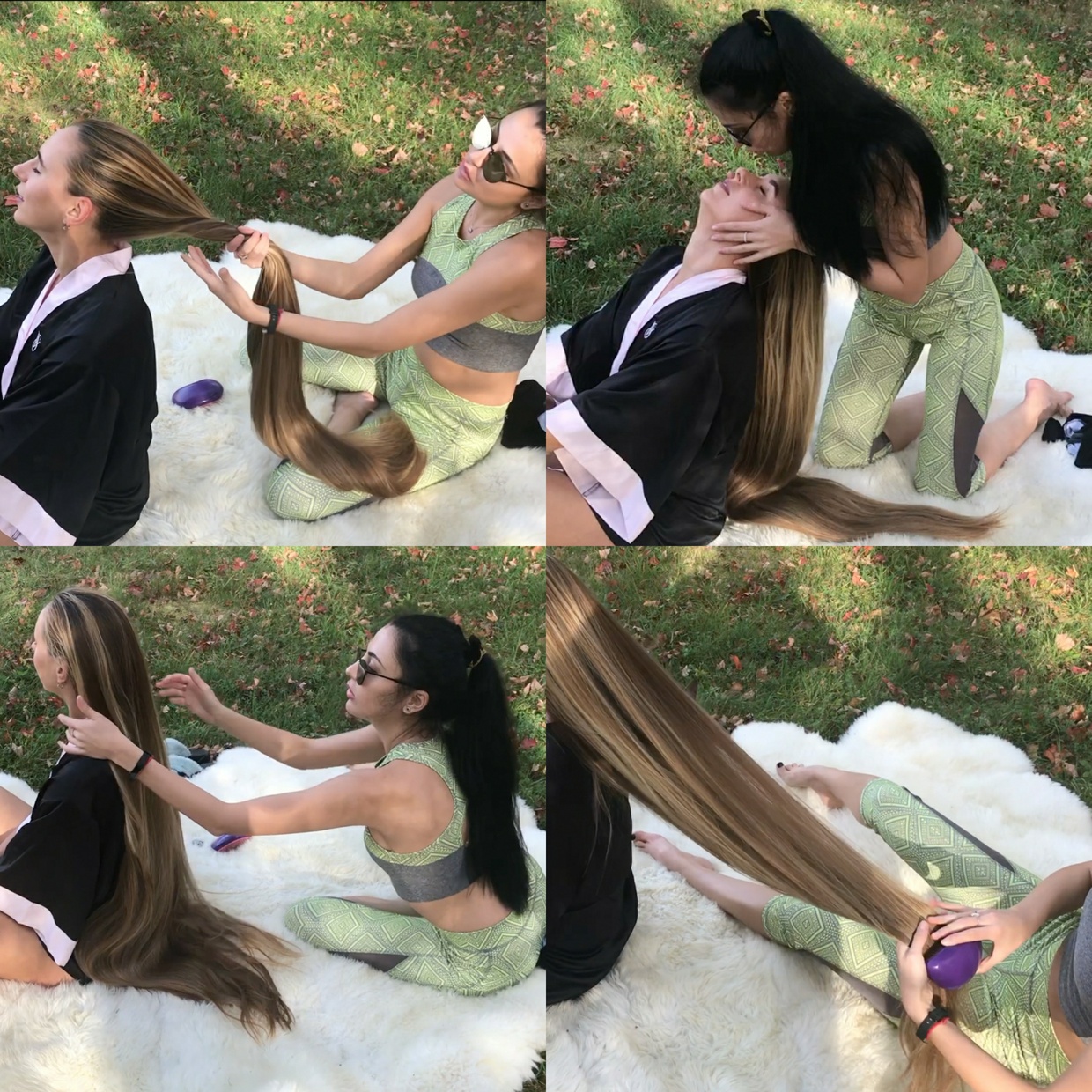 VIDEO - Girls LOVE long hair!
Preview: 
https://www.youtube.com/watch?v=ccgYI3FtkxE
Kateryna is one of our premium models.
She is every hair enthusiast´s dream and the perfect long hair model.
Her hair reaches knee length and has a beautiful blonde color.
This is silk made in heaven, and these two are not women, they are angels.
Both Kateryna and her friend are very beautiful and natural.
None of them have any fear for the camera, and both of them are very playful, and they are really enjoying playing with Kateryna´s hair and all the other must-see-hair play they do!
Kateryna´s friend is really a long hair lover, which you truly can see, and what can then be better than having a girl-friend with knee length blonde, healthy, supersilky hair?
Though Kateryna´s friend does not have very long hair, she is a very beautiful, young lady featuring some really fantastic looks as well as a stunning shape.
These two angels does not only know about very long hair and hair play, they know how to be healthy and stay in shape as well which is very important when you want to grow Rapunzel locks and look amazing.
This is a fantastic video with top quality, and amazing models, and in this video, you will see so many different ways of amazing hair play, so we can only describe a few of them, which is: Long hair pulling, long hair smelling, draping arms with long hair, stroking long hair over arms and legs, many buns and bundrops, braiding, brushing, running her fingers through her hair, twisting hair around her neck (tightly and loose) and much more!
Do you like beauty?
Do you like long hair?
Do you like quality?
Do you like amazing girls/ladies?
If you answered yes to ANY of those questions, you have to get this video now!
This premium video is over 10 minutes in length.
If you buy this video within the first 24 hours, you will get a discount of 20%!
Discount code: discount
You'll get a 1.5GB .MP4 file.
More products from RealRapunzels