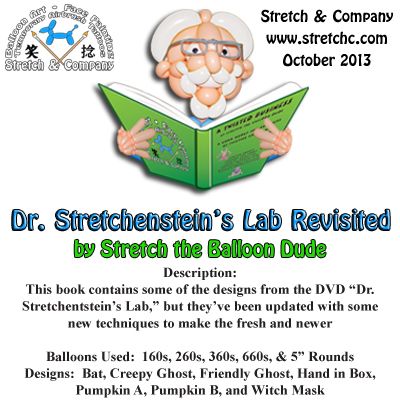 Dr. Stretchenstein's Lab Revisited
This book covers some of the concepts in Dr. Stretchenstein's Lab the DVD, but has some changes. The friendly ghost is the same while the creepy ghost is a totally new design that I came up with while making this book. The other designs are updated versions of the sculptures on the DVD that have been changed in some way to reflect changes in the way my twisting has evolved over the years. Most of them are fairly quick, and will work in a variety of situations.

In this book you will learn the following balloon designs: Bat, Creepy Ghost, Friendly Ghost, Hand in Box, Pumplin A, Pumpkin B, and Witch's Mask.
You'll get a 2.3MB .PDF file.