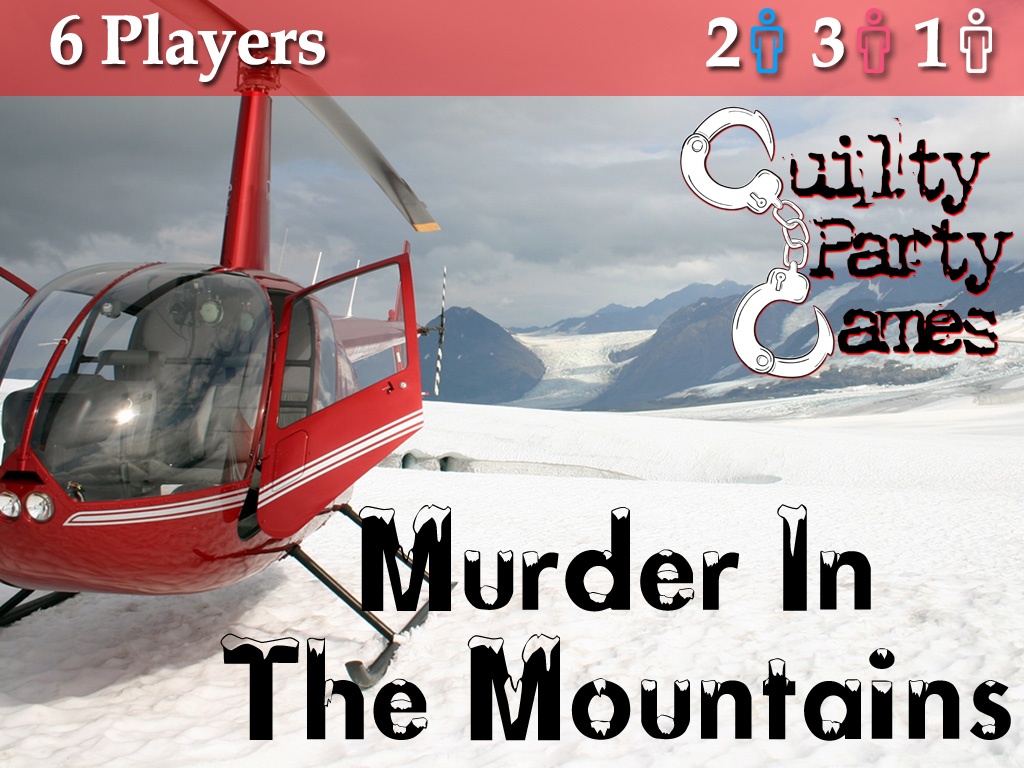 Murder In The Mountains - 6 Players (2 Male / 3 Female / 1 Either)
Rich Drachma Senior, the head of the Drachma family, is found dead in the snow during a short skiing holiday at a private ski lodge. There is no indication how he got outside the lodge or how he died.
As a storm moves in cutting them off from the outside world, the police rush to collect evidence as the family and their staff try to find out which of them killed the Drachma patriarch.

Murder/Mystery for 6 Players with an optional character of the "Inspector". Video and Audio files also provided if you do not have someone playing the Inspector.
You'll get a 8.2MB .ZIP file.