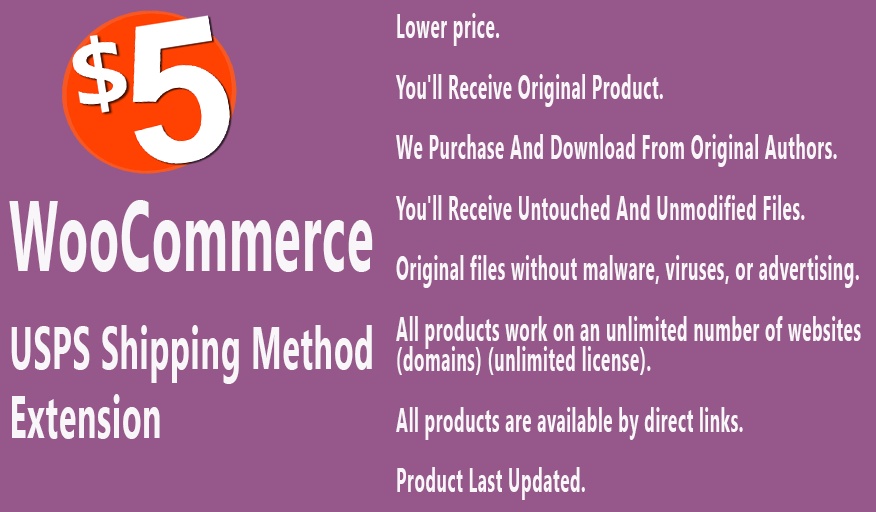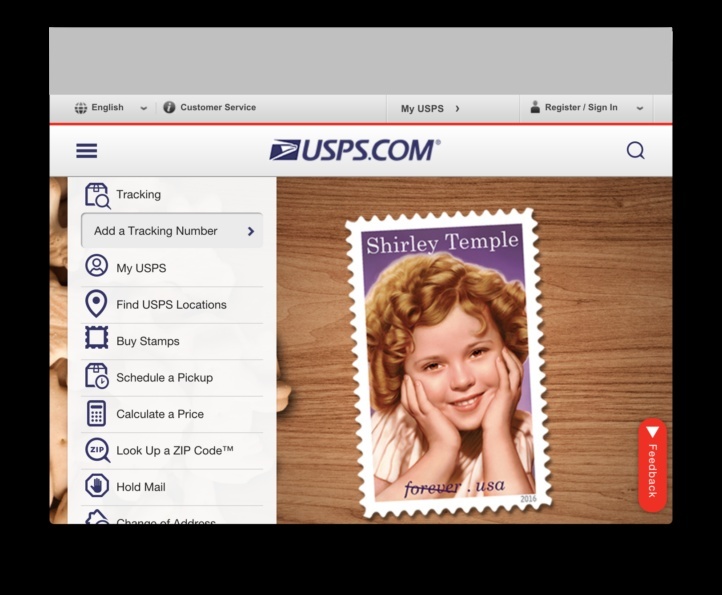 WooCommerce USPS Shipping Method Extension
WooCommerce USPS Shipping Method 4.4.15 Extension
---
WooCommerce USPS Shipping Method Extension Version : 4.4.15WooCommerce USPS Shipping Method Extension: provides real-time shipping rates from United States Postal Service for domestic and international parcels.
---
Exactly the same! This is the EXACT same plugin (Version 4.4.15) being distributed by WooCommerce.com
---
WooCommerce USPS Shipping Plugin: Why You Need ItWhen customers are confident, they buy more. Give your customers a delivery option they can trust.USPS is the largest delivery network in United States.Domestic service options supported include:First-Class Mail ParcelParcel PostPriority MailFlat Rate BoxesExpress Mail Hold for PickupExpress Mail PO to AddressBound Printed MatterMedia MailLibrary MailFirst-Class Postcard StampedFirst-Class Large PostcardsPriority Mail Keys and IDsFirst-Class Keys and IDsExpress Mail Sunday/Holiday
International service options supported include:Express Mail InternationalPriority Mail InternationalGlobal Express GuaranteedGlobal Express Guaranteed Document usedGlobal Express Guaranteed Non-Document RectangularGlobal Express Guaranteed Non-RectangularGlobal Express Guaranteed EnvelopeFirst Class Mail International LettersFirst Class Mail International FlatsFirst Class Mail International ParcelInternational Postcards
---
Buy Now============================================You'll get a download link immediately after purchase============================================
Lower price.You'll Receive Original Product.We Purchase And Download From Original Authors.You'll Receive Untouched And Unmodified Files.Original files without malware, viruses, or advertising.All products work on an unlimited number of websites (domains) (unlimited license).All products are available by direct links.Product Last Updated.Download WooCommerce USPS Shipping Method.You'll receive the exact .zip file you would download from the original author. If you buy from here, you can save your money up to 99% and 100% virus free.Viewhttps://woocommerce.com/products/usps-shipping-method/
You'll get a 55.0KB .ZIP file.
More products from WooCommerce Plugins Extensions