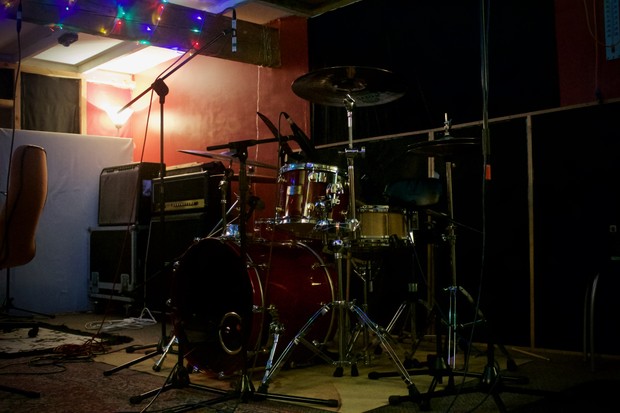 Mapex Orion Kick - Sub & Slap
Since I started making records out of The Penthouse in January i've been so impressed by how brilliant the Mapex Orion kit sounds there, and more specifically how great the kick drum is. It has a tonne of subby bottom end and a really balanced midrange that gives it a load of great slap. I most recently did a remote drum session with it, and I loved the sound of it so much I decided I had to make a sample to share with you guys. 

I've processed the sample just like I would a regular kick drum on a record, so it has all the EQ, compression and saturation that will help it slot right into your rock mix. I've included a touch of room sound and overheads to give it some sense of space, too.

In the example above the kick is totally replaced by the sample, and the only other thing playing are the overheads for context.

The sample comes as a TCI file to be used with Slate Trigger for sample replacement/reinforcement, and also as 19 individual 24 bit/44.1KHz wav files for use as a virtual instrument.
You'll get 1 file (25.7MB)
More products from Will Cook - Record Producer