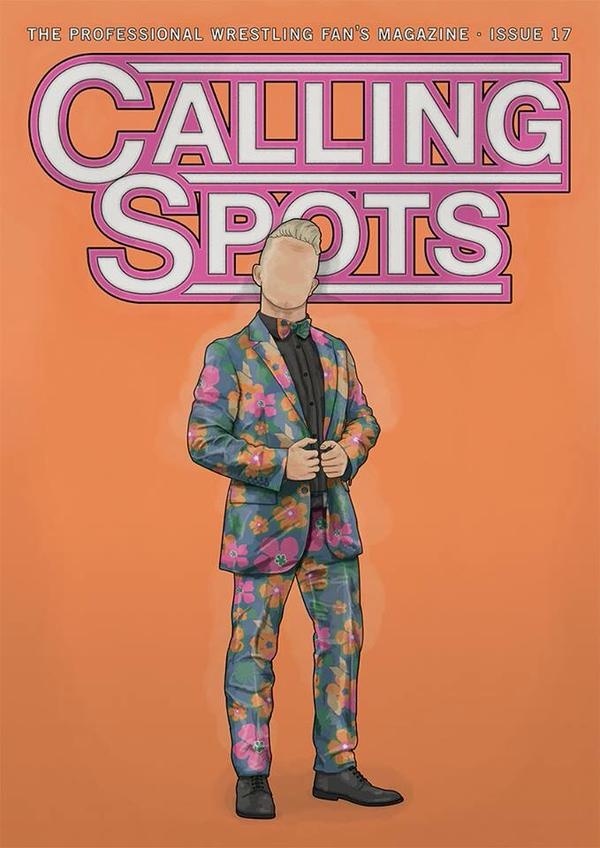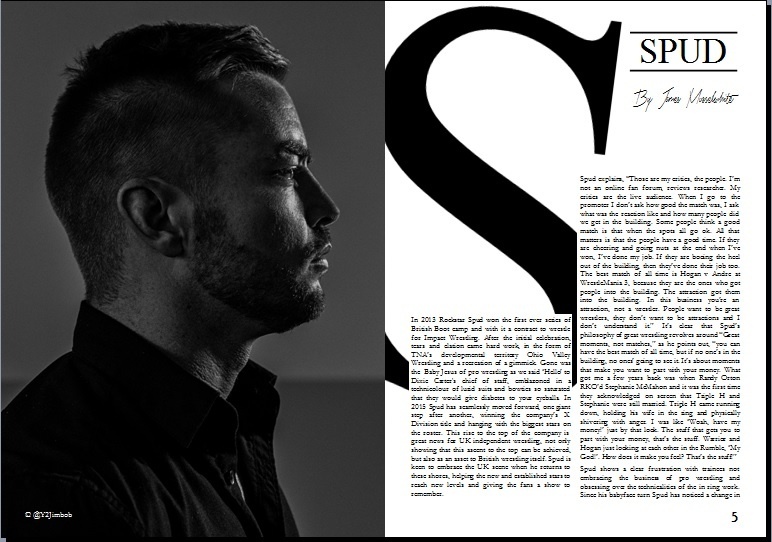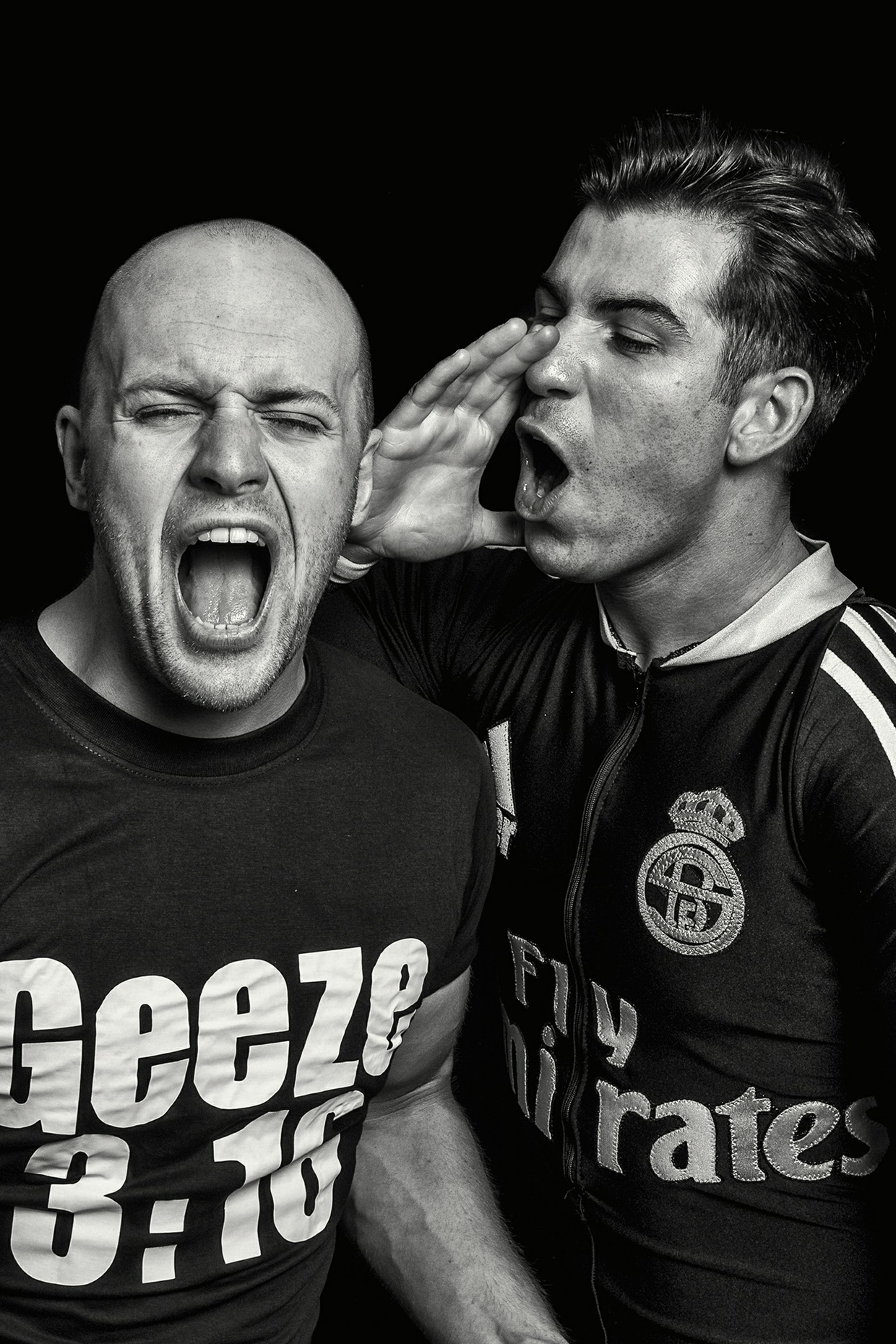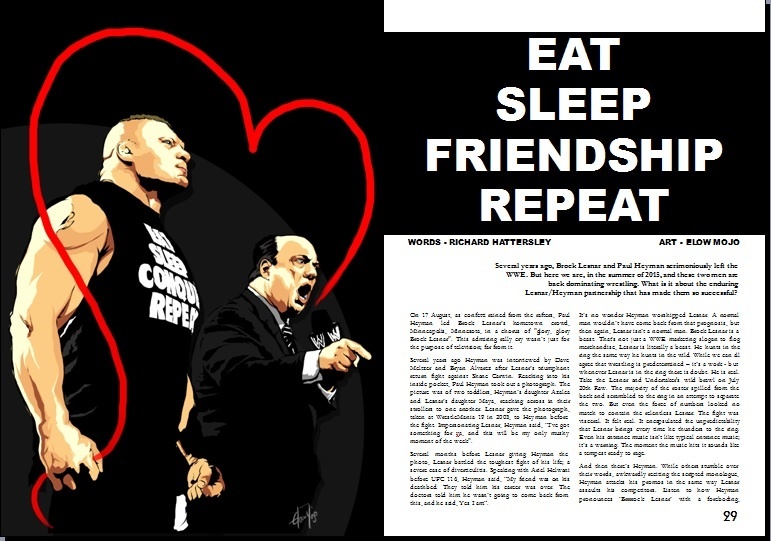 Calling Spots issue 17
Spud -Our cover story features our most compelling sit-down interview to-date, with Impact Wrestling's Rockstar Spud, as he gives us an exclusive and fascinating insight into the inner-workings of character development and becoming an attraction. The Dream – New to the Calling Spots team, Lily Lestrange pens an emotional tribute to Dusty Rhodes, accompanied by artwork from Erle Tomkins. Being Geeze – They may not have been voted onto our front cover of issue 16, but that didn't stop us jumping on the Geeze Train as Tom Irvin and Sebastian tell us what it really means to be 'GEEZE' during our sit-down interview and wild photoshoot after PROGRESS Chapter 20. The History of the Professional Wresting T-Shirt – A reflective look back at the initial rise of the professional wrestling t-shirt and its evolution to being the money-making juggernaut it is today, both in WWE as well as many indy tee companies, as told by WWE merchandisers and the owners of the breakout companies. The Beast of Belfast – Big Damo is a professional wrestler who has made an enormous physical transformation to become one of the hottest properties in British wrestling. What Wrestling Can Be – From NJPW's sport to WWE's entertainment, professional wrestling manifests itself beautifully in thousands of different ways across the world. New Generation Project Podcast's Stewart Brookes takes an analytical look at the successes of some of the main innovators and what the big companies can learn from this. Eat, Sleep, Friendship, Repeat – We look at the unique relationship between Paul Heyman and Brock Lesnar.
You'll get a 21.0MB .PDF file.
More products from Calling Spots - The Professional Wrestling Fan's Magazine