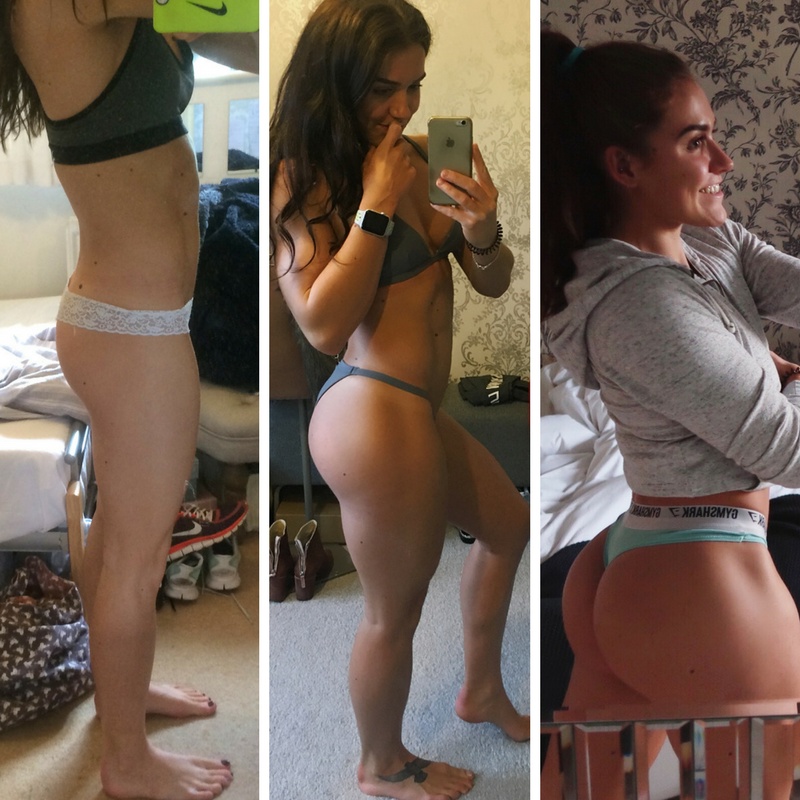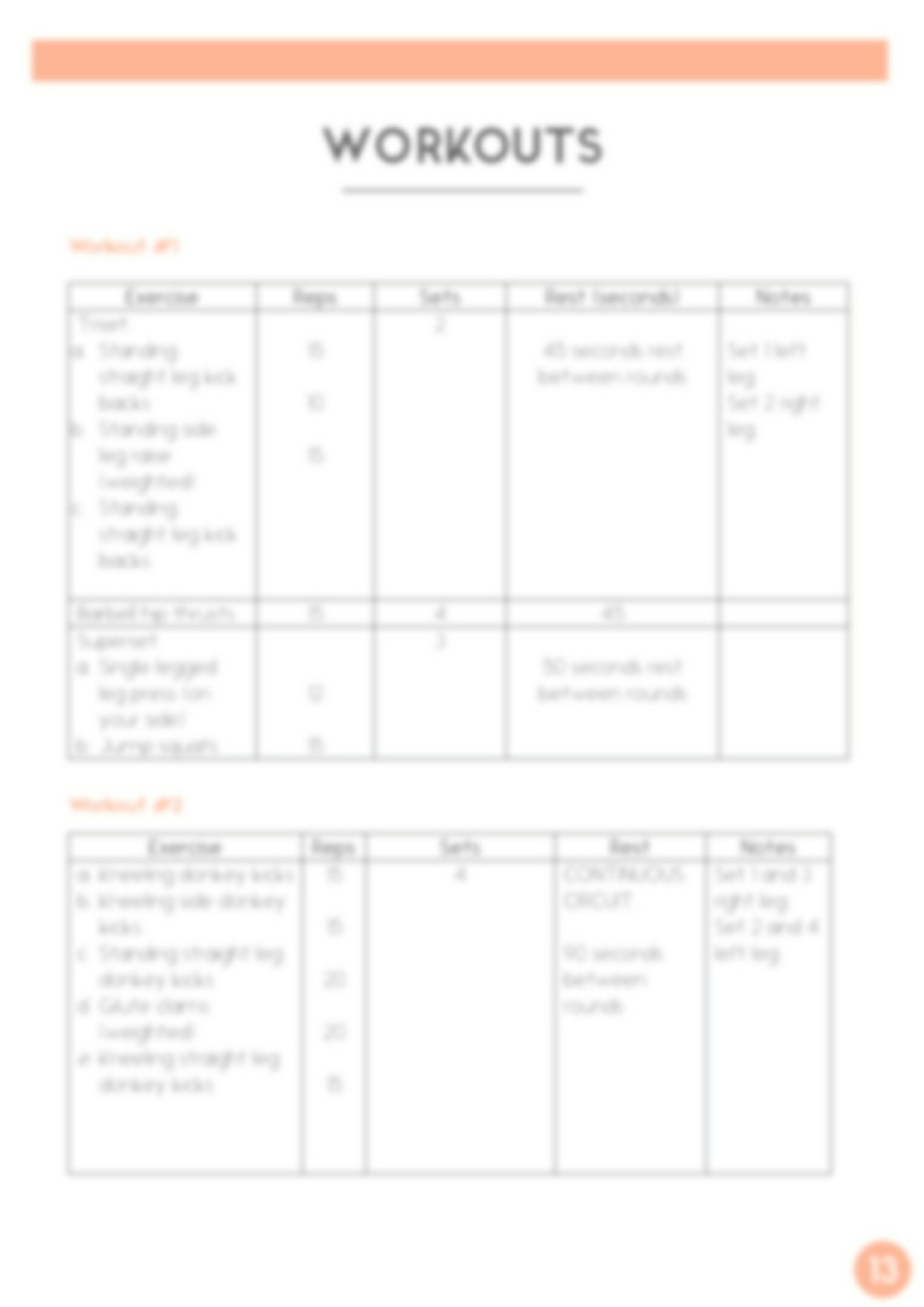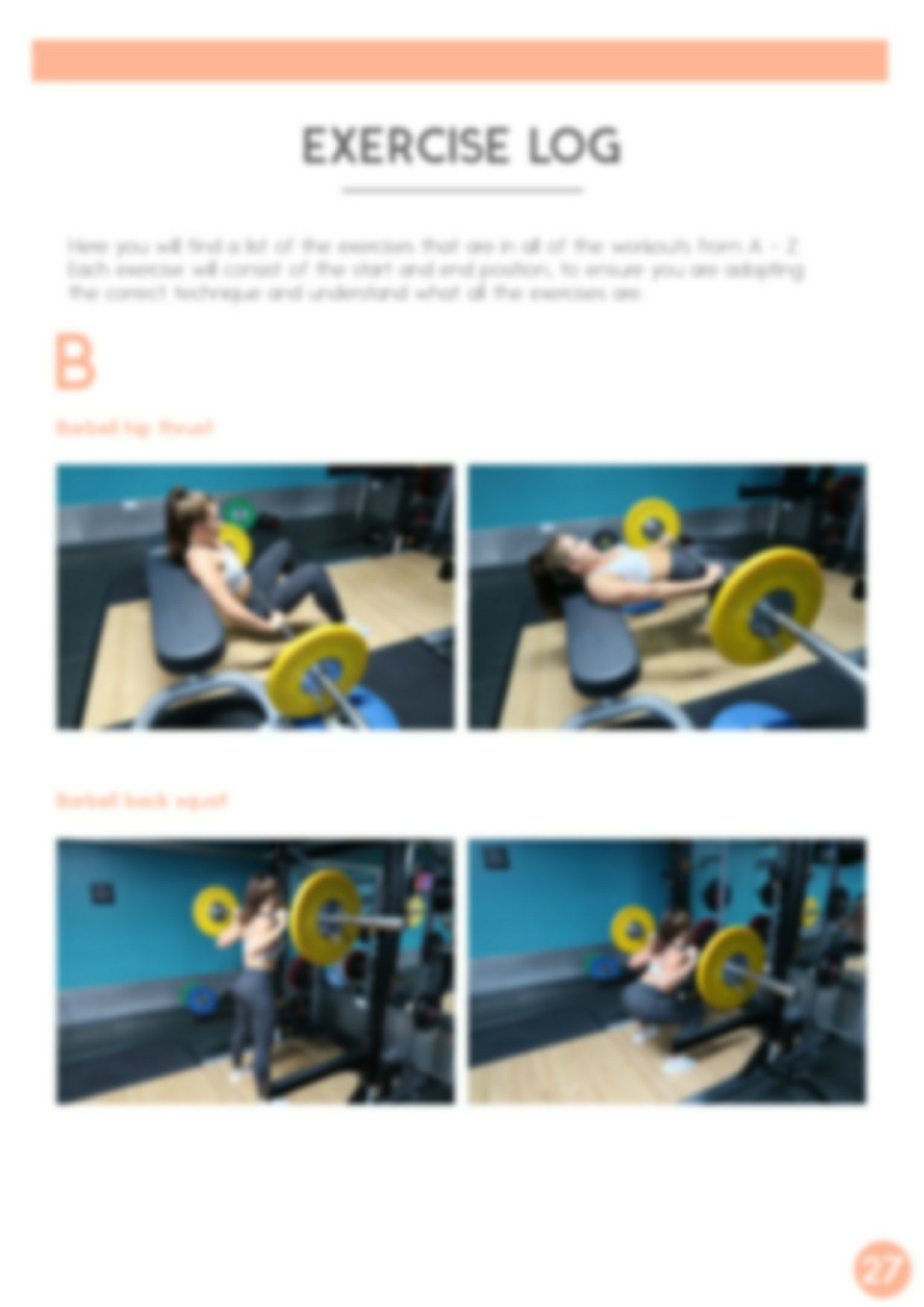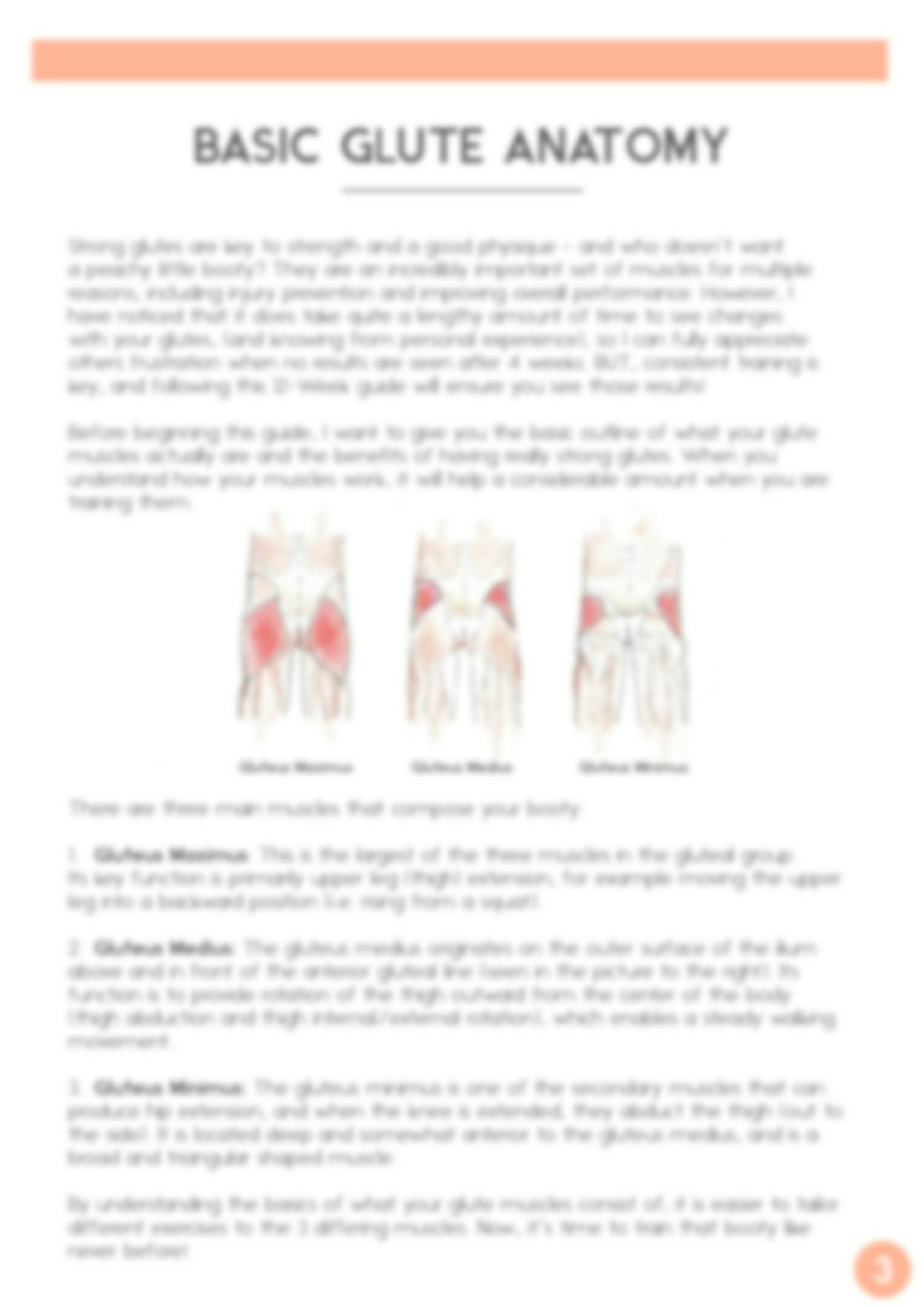 12 Weeks to the Perfect Peach
With over 50 pages of information and guidance, your 12-Weeks To The Perfect Peach guide will develop and grow your booty in just 12-Weeks!
Not only do you have a detailed workout guide, with over 20 workouts (and home workouts), you will find key tips such as nutrition and hydration, alongside basic glute anatomy and activation work included.
Don't worry about not understanding the exercises, as you have an exercise log provided for you, showing the start and end position of every exercise.
This guide is for beginners to advanced lifters. 
You will have access to the private 'Perfect Peach Guide' facebook group.
Here you will find the exercise log in VIDEO form, with key tips and technique points for every exercise. It is the most motivating and supporting community for everyone who has purchased the glute guide.  
Follow the link below to join: 
https://www.facebook.com/groups/1481648288568146/?hc_ref=ARQPuGuKnsG7uVaI5LdVP2beOrprlnJzhyjsfdQsfzzVcWkY_08HoDYdJ9MMgoTuvIw
If you are from overseas, PayPal will convert the amount for you.
You'll get a 139.6MB .PDF file.