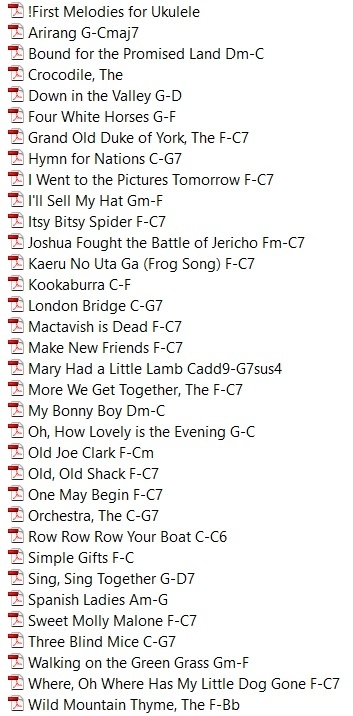 First Melodies for Ukulele plus 33 Songs for additional Melodic Exploration
Includes:


18 familiar tunes to help folk get started with ukulele tablature and melodic playing. Tablature and staff notation shown side by side so you can get to know the notes on your fretboard while learning to play the melodies.


33 songs that are ideal for further melodic study as well as for use in creating 'chord melody' solos.


You'll get a 1.8MB .PDF file.