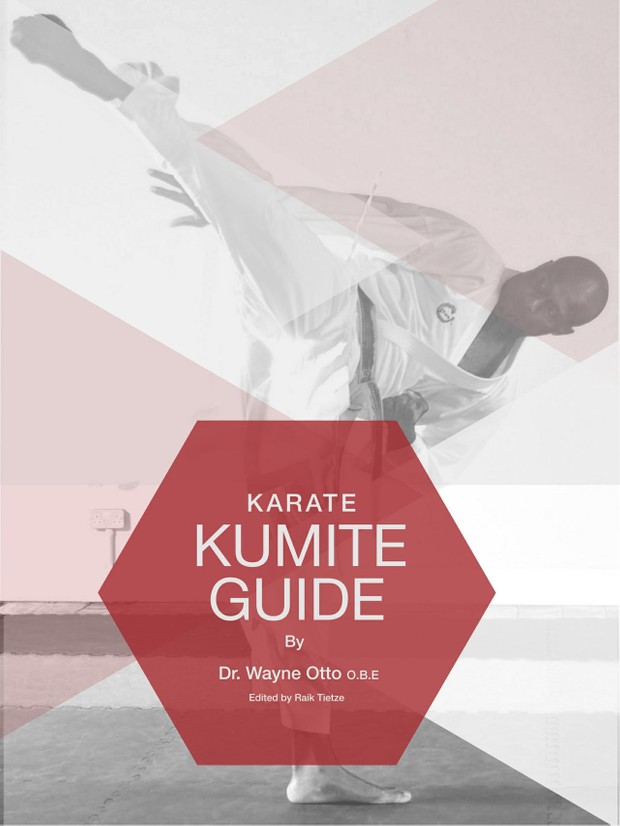 Wayne Otto - Kumite Guide
The Wayne Otto Kumite Guide Series will show you - via pictures, descriptions and included VIDEO - all of the strategies, techniques, mental preparation techniques and training tips that made Wayne Otto the most success­ful fighter in the world to date. Wayne Otto will share with you his secret methods for preparing for championships, and demonstrate the training aids used in his preparation.

There are many aspects to kumite and training for kumite. This guide aims to point out some of the important techniques and strategies, which any fighter from novice to an elite athlete, can use in order to further their training and understanding of what it takes to become a successful competitor.

The Wayne Otto Kumite Guide hand book has been designed to be used as a lesson planner, training guide and performance indicator for both instructors and athletes. Using the hand book will increase your awareness of the different fighting techniques tactics and strategies used by successful athletes.

The guide book will give you a step by step instruction on how each technique should be performed. After each session the athlete can use the guide book as a diary of their progress and, as such, will have a documented feedback of their performance during the session.

The hand book has also been designed to be used as instructor aid. The session numbers indicate how many sessions an athlete will have to spend on a particular topic to become fully proficient. The Guide book will also help plan and aid in structuring training sessions; especially essential for both instructor and athlete, when preparing for major championships.
You'll get 1 file (1021.1MB)
More products from Raik Tietze