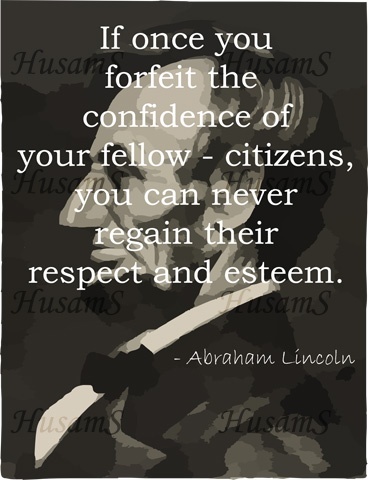 Abraham Lincoln ( Quote #003 )
"If once you forfeit the confidence of your fellow - citizens, you can never regain their respect and esteem."
A famous saying by a famous American president. Offered here on Sellfy at a special price.
This is a 1470 x 1920 PNG picture (high resolution and quality).
No copy rights or intellectual properties were violated while creating this product; you can buy it and use with ease of mind.
This picture is part of the "
Abraham Lincoln 1st Pack
" which contains 10 pictures with Abraham Lincoln's quotes.
You can check the whole pack here:
https://sellfy.com/p/EgBS/
You'll get a 392.2KB .PNG file.
More products from Husam Sarris