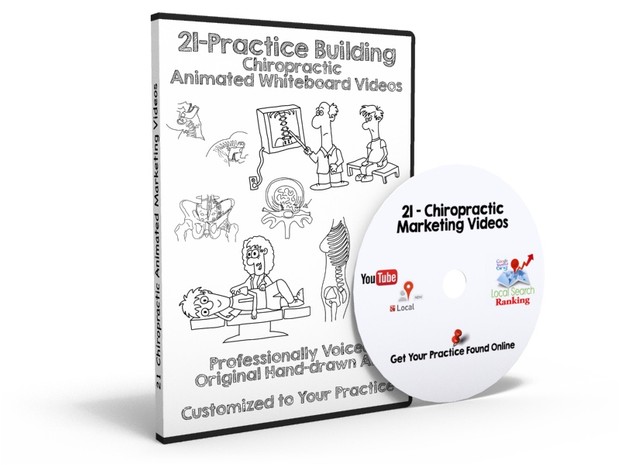 The Ultimate Chiropractic Video Marketing Package
Quality video marketing will improve the way potential patients find your practice online. That alone is worth more than all the search engine hacks, tips, and secrets you can dig up.
Choose between 21 male or 21 female doctor videos about problems a potential chiropractic patient is looking for on Google.
Video is seen as one of the top three most effective social media marketing tactics in the world and most chiropractors have no effective video presence in search results for the key search terms of potential patients.
Ranking on the Google's first page is the top priority for any business and studies have shown that pages with video are 53x more likely to rank on the first page of Google search results. A healthy 52 percent of marketing professionals claim video brings a higher return than any other form of content.
Written content is powerful, but it's video content that's being crowned as the new king. That's because as much as 90 percent of the information transmitted to the human brain is visual. On top of that, visuals like video and images are processed 60,000 times faster than text.
Put these professonally drawn and narrated videos on your webpage, on facebook, anywhere you wish. You have full right to use them in your practice after purchase but you do not have permission to share or resell.
I include a detailed manual on how to use the videos and you can see an example of how I customized mine here...
https://youtu.be/VGNTXw387tw
SEE ALL 21 VIDEOS HERE:
https://www.youtube.com/watch?v=12YKUtgNEBk
These videos would cost $1200 to $2500 each if you were to have them made. All you need to do is personalize them and use them as your own.
Let's get your practice found online today... Click the button below and get instant access to these 21 videos, the implementation manual, and the 21 condition reports.
Questions? Call 301.777.3710
You'll get 1 file (779.8KB)
More products from David Bohn. DC