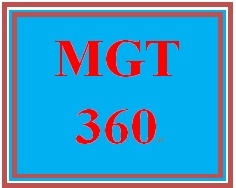 MGT 360 Week 5 Sustainability Strategy: Integration of the Three Pillars Paper
https://plus.google.com/u/0/108200033792883877670/posts/dWT4sDYbQKM
 MGT 360 Week 5 Sustainability Strategy: Integration of the Three Pillars Paper 
Write a 1,050- to 1,400-word paper on sustainable management strategy and the manner in which the Three Pillars will be involved in the planning and implementation phases of the program.
Include how you will evaluate the overlapping area of the three pillars and what, if any, impact this will have on the strategy.
Describe how the company implements and develops a sustainability strategy.  This should include consideration of the following areas:   
Assess the effect the Three Pillars will have on the sustainable management strategy.  
Explain how management will ensure that the Three Pillars remain in equilibrium.  
Determine how the geographic and economic differences in the global village will affect the development and implementation of a global strategy.  
Analyze how these management strategies will change in the future.  
Format your paper consistent with APA guidelines.
Click the Assignment Files tab to submit your assignment.
You'll get a 35.7KB .ZIP file.
More products from UopTutorials