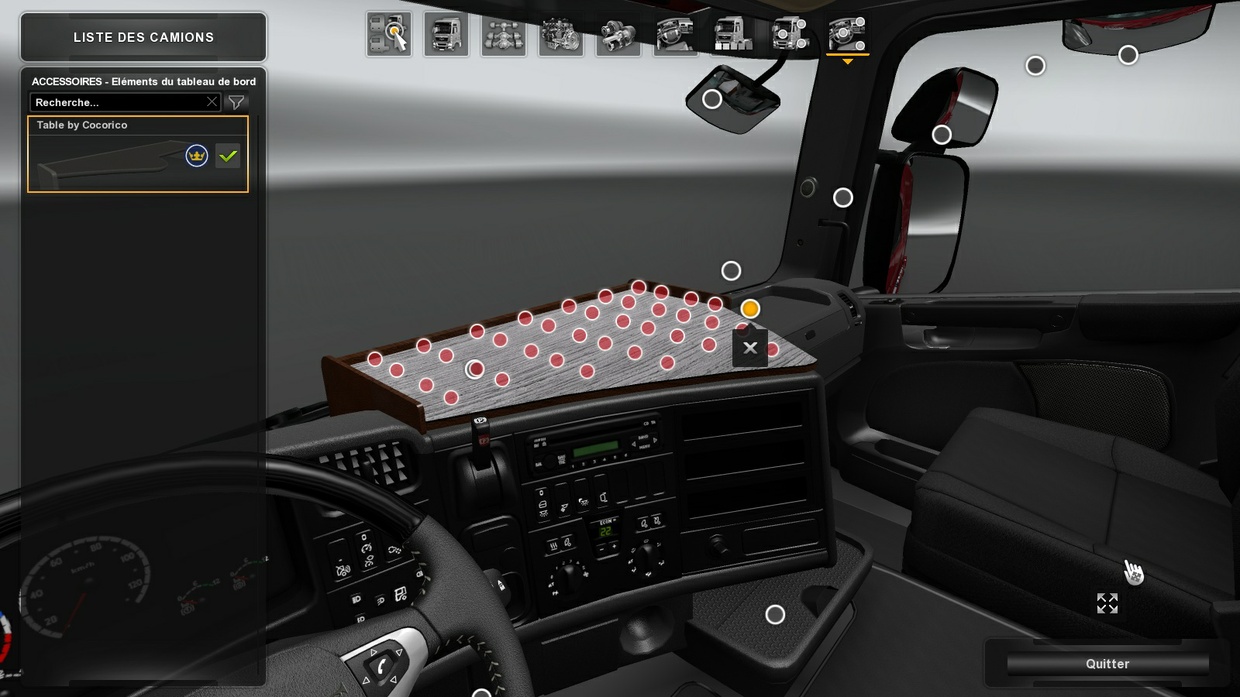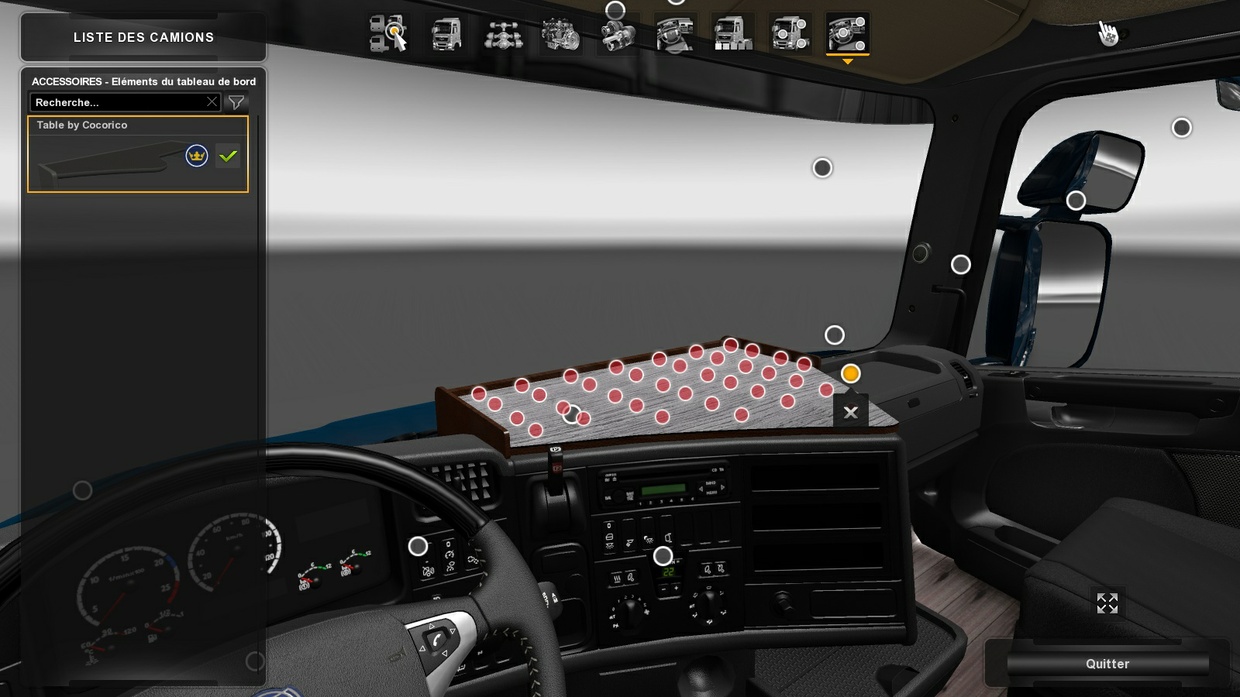 Tablet 5 serie for Scania RJL RS & T
Tablet for Scania RJL by Cocorico v1.0 

Template in the mod.

This mod it was only for Scania RS & T 5 series interior.

Credits:
Mod creator: Atelier Cocorico 3D

The mod has been tested in 1.27 and 1.28 without any other mods and it was working perfectly. Game log is error free!
You'll get a 17.0MB .RAR file.
More products from Atelier Cocorico