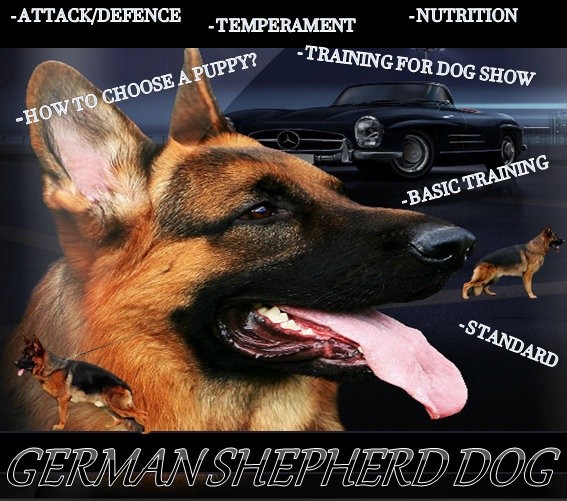 German Shepherd Dog eBook
Hello dog lovers! If you own a German Shepherd or intend to become owner, German Shepherd electronic book is the right thing for you.
The book is in English, contains about 350 pages and over 280 photos and illustrations.
This book is excellent and prompt textbook about the just mentioned breed and, if read carefully when you are selecting, nurturing and train your puppy, you can not go wrong.
It is a complete guide for owners and lovers of the breed. It contains a lot of useful advices of the famous world breeders of this magnificent breed.
Some of the topics:
- Introduction
- Why choose a German Shepherd?
- The History and Origin of the German Shepherd Dog
- Standard
- Temperament
- Nutrition of German Shepherd
- Care of German Shepherd
- How to provide the ideal accommodation for a German Shepherd
- How to choose a puppy?
- Male or female?
- Procedure with just purchased puppy (first few weeks)
- Getting used living in an apartment / house (potty training, stop barking...)
- Basic training (sit, lie down, walking on a leash, hold command and many more ...)
- Training for Dog Show
- Preparation a German Shepherd for the Dog Show
- The special training of German Shepherd (attack / defense, sleeve, safety of objects and people, and more ...)
- Condition
- Diseases (treatment and prevention)
- Experience of the world's breeders
- German Shepherd in the world
- And much, much more ...
You'll get 1 file (8.8MB)
More products from Dog Training Books