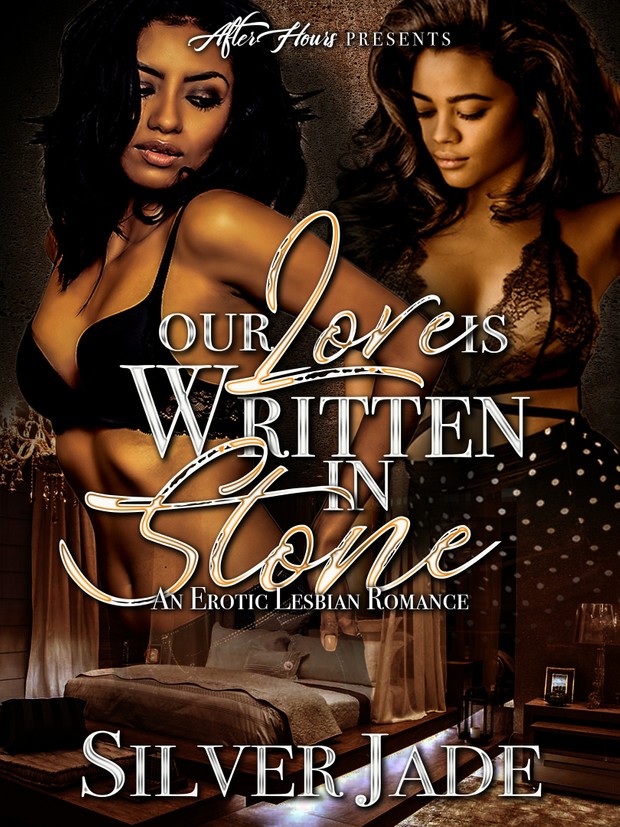 Our Love Written In Stone; An Erotic Lesbian Romance_By Silver Jade
Jaxin Briggs— with her dimples, her pretty honey colored eyes, long and wavy hair and boyish style— preferred the shadows. Her golden pen and ability to describe a woman in the most sexiest and heart-throbbing ways wouldn't allow her to stay hidden away from the world for long. Her writings piqued interests and moistened panties. As soon as her blogs were updated, they received hits that only one could imagine. Her inbox was full of young potentials who wanted to know her sex, her race, her particular preference of any woman. Yet, her eyes were set on young Phoenix— the enchantress that forced Jaxin to raise her pen and peck her keys to begin with.

With a job opportunity on the line, Jaxin was able to live her deepest fantasies before leaving, but at what cost? Phoenix, with her own issues, doesn't have a choice but to slip her hand inside her bottoms and only think of the stallion that came her way and left Florida behind. After four years, a proper steamy welcome home is supposed to be in order, but the pair get more than what they bargained for when the fickle walls of their reality come crashing down around them, having Jaxin to regret her choice to leave, and having Phoenix to question everything about their situation.
You'll get 1 file (667.8KB)
More products from 6914912534850038