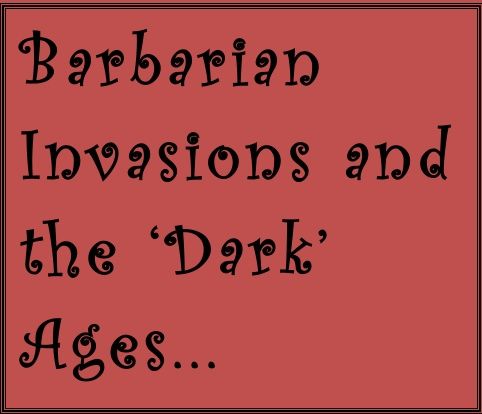 Lesson notes/worksheets introducing early Middle Ages
This is a six page resource designed for classroom use (or use by homeschooling parents or tutors). It is beneficial as an introduction to the beginning of the Middle Ages but would be best paired with extracts from the History Channel documentary on the Dark Ages (available on YouTube as a complete documentary and also in shorter extracts). A powerpoint presentation adding to this could also be beneficial (for my freebie see
www.learningandwriting.com/blog)
.
This resource includes a list of key terms and a guided (or independent) reading activity about the barbarian invasions and the fall of Rome. It briefly looks at the reasons for the invasions and the impact the fall of the Western Roman Empire had on everyday life in the Middle Ages. There are a mixture of questions, including a higher order question that requires students to explain their views on whether this time period should be considered a 'dark' age. There is also a map activity and a variety of questions to help students to develop and demonstrate student understanding. Students should have access to the internet or relevant history text books for two activities in this bundle.
This is aimed at students in years 7 and 8, though it could be adapted to suit a variety of age levels.
You'll get a 180.6KB .DOCX file.