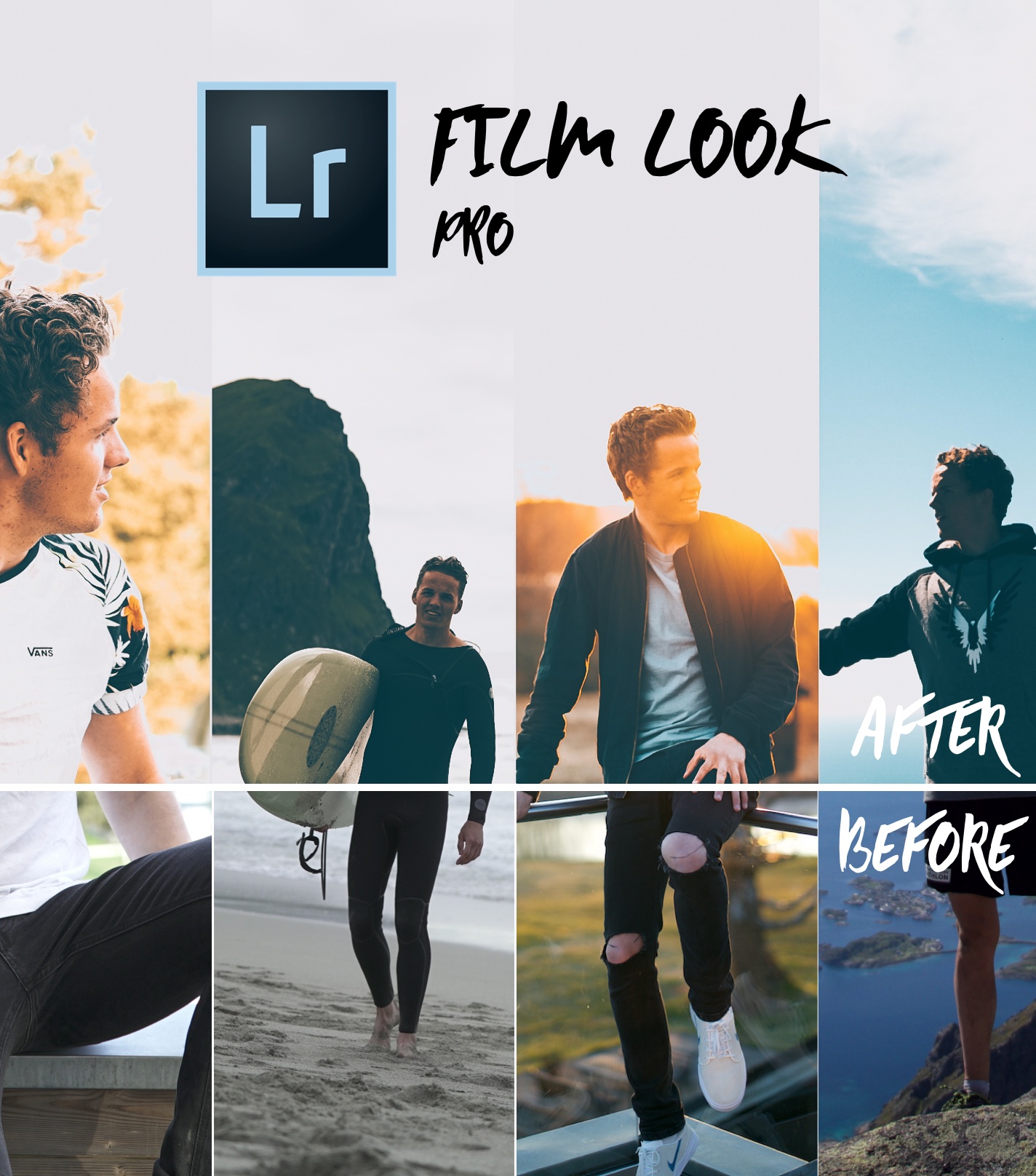 FILM LOOK PRO - 20 Lightroom Smart Presets // INSTANTLY UP YOUR INSTAGRAM GAME
20 Faded Film Look Lightroom Presets, perfect for your Instagram feed!
---
Finally a new Lightroom preset pack! Developed over the past year. Made to adjust perfectly to your pictures. Most of the presets has the classic "orange & teal" vibe to it.
The presets will make your Instagram feed pop!


Contains (20 lightroom presets):

 - Exposed 1
Exposed 2
 - Film Look 1
Film Look 2
Film Look 3
Film Look 4 (action)
Film Look 4 (dreamy)
Film Look 5 (sunlight)
Film Look 6 (extra faded)
Film Look 7 (extra faded)
 - Film Look Light 1
Film Look Light 1 (action)
Film Look Light 2
Film Look Light 3
Film Look Light 4
Film Look Light 5
Film Look Light 6
 - Light 1
Light 2
 - Sunlight
Hope you like them, worked really hard to make the presets as good as possible.
- For the best result adjust the: «Exposure», «Highlights», «Shadows», «Whites» & «Blacks» so it fits perfect for your picture. 
For more packs & the «Hawaii Pro Plus» Lightroom pack:
sellfy.com/sverreglomnes
INSTAGRAM
https://www.instagram.com/sverreglomnes/
YOUTUBE
https://www.youtube.com/gopro96prod/
Any questions?
email:
[email protected]
Enjoy!
© 2018 Sverre Ryland Glomnes
You'll get a 56.4MB .ZIP file.
More products from SverreGlomnes