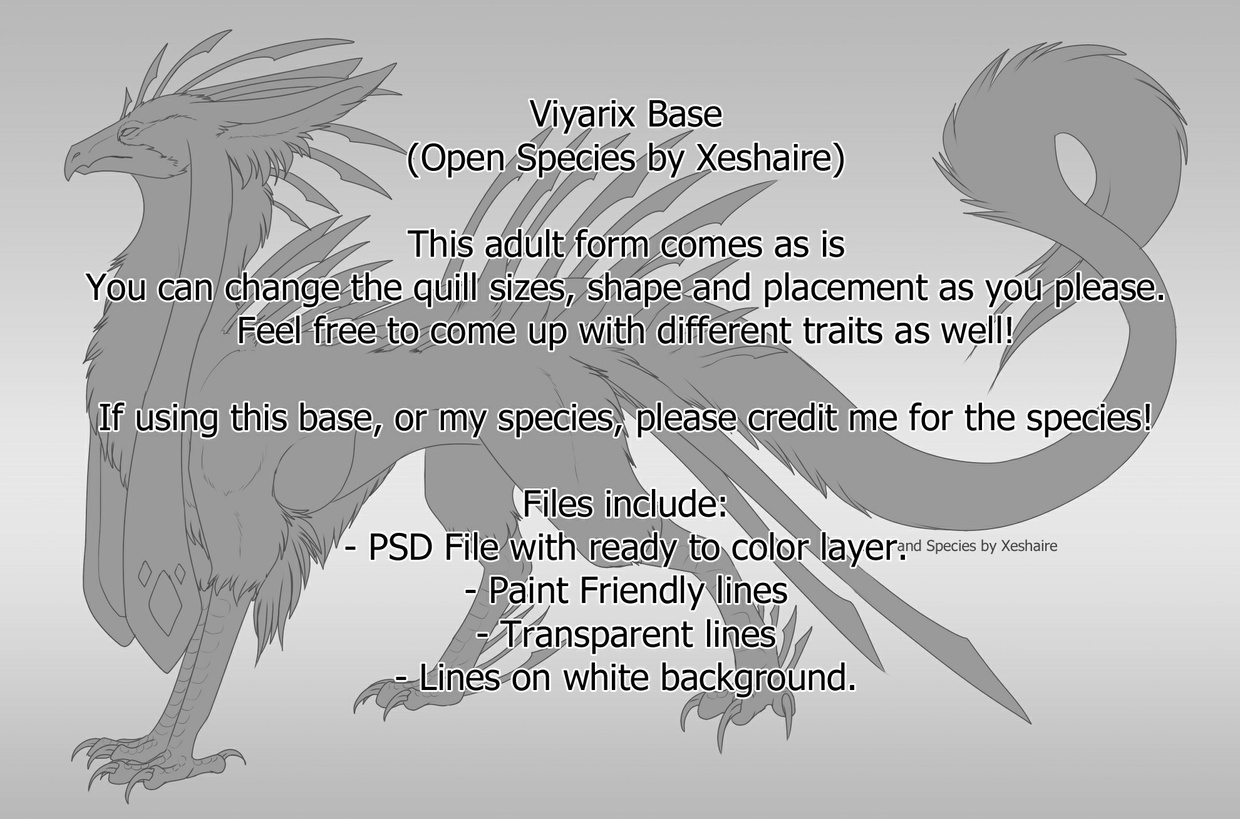 Viyarix Base
You get:
- PSD file with ready to color layer.
- Normal lines on white background
- Paint friendly lines
Terms of Service to my template usage:
http://www.xeshaire.com/template-terms.html
---
You can make as many as you want for as much as you want, as long as I'm credited for the species and base.
If not using my base, but using my species to make a character please credit me for the species!
You're welcome to come up with traits that aren't listed on the trait guide, I'd love to see people's imagination they bring to life! Trait guide is included in the packet as well as a sketch of a pup that you may use.   Basic info: 
http://viyarix.deviantart.com/journal/Viyarix-Basic-Info-611162815
You'll get a 2.2MB .RAR file.
More products from Xeshaire