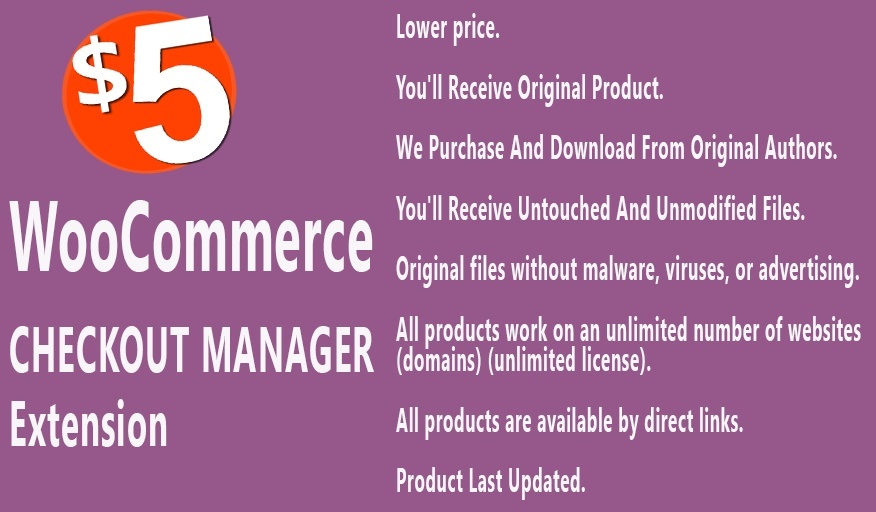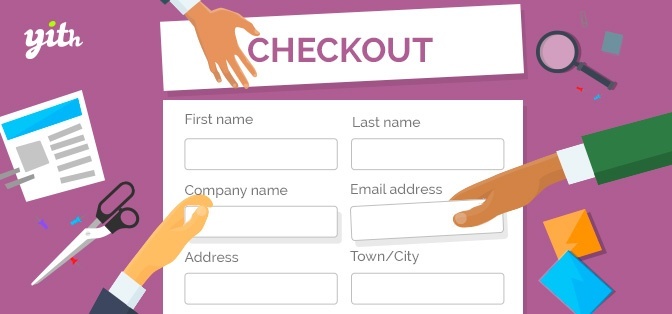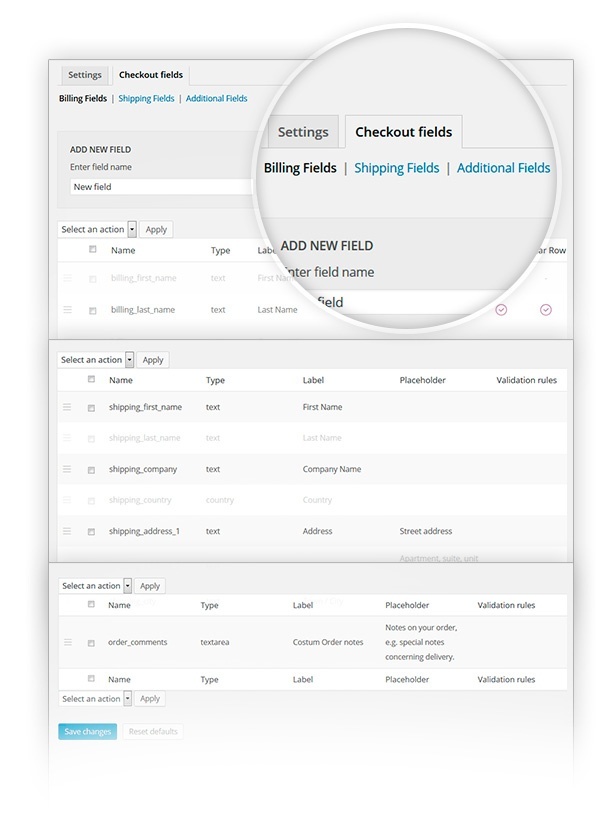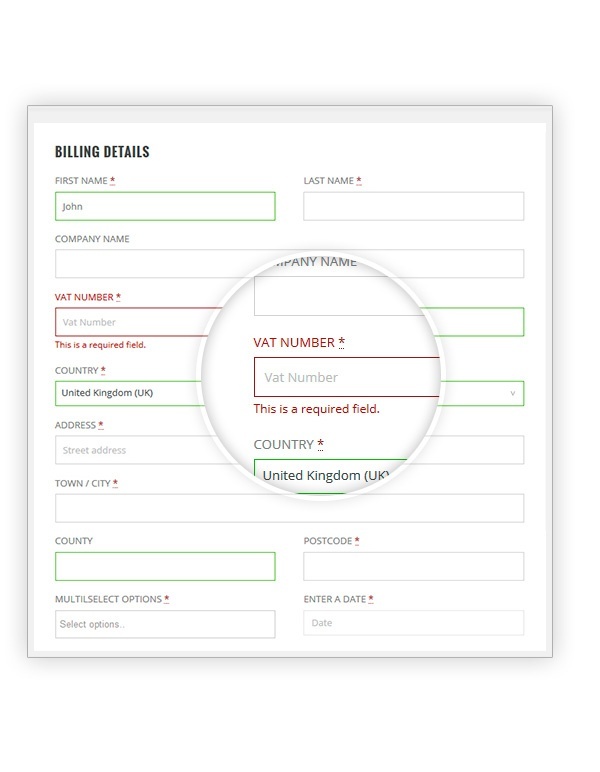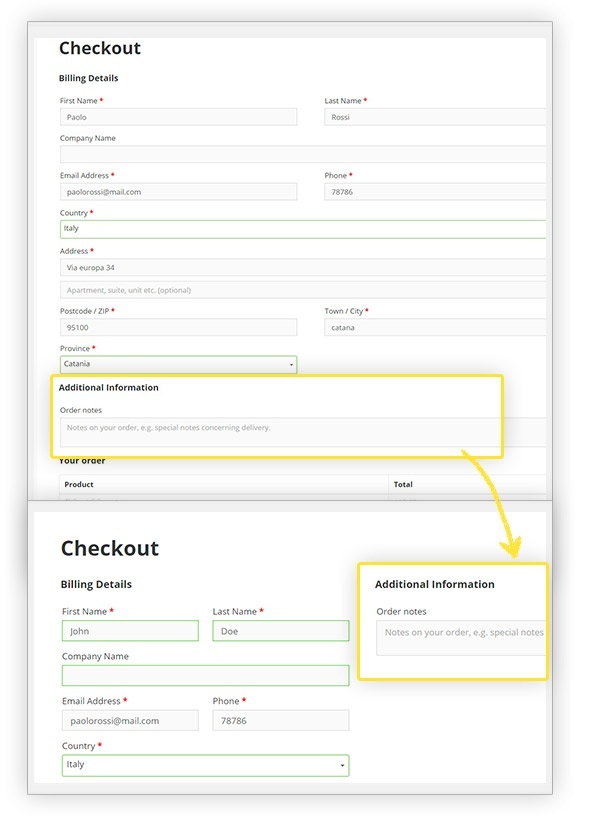 YITH WooCommerce Checkout Manager Extension
YITH WooCommerce Checkout Manager 1.0.11 Extension
---
YITH WooCommerce Checkout Manager Extension Version : 1.0.11

The YITH WooCommerce Checkout Manager Premium extension for WooCommerce allows you to customize the WooCommerce checkout process according to your needs - e.g. to change or add checkout fields like VAT or tax code.

---
Exactly the same! This is the EXACT same plugin (Version 1.0.11) being distributed by yithemes.com
---

YITH WooCommerce Checkout Manager Extension: Why You Need it

With YITH WooCommerce Checkout Manager, you could add or remove fields, both text and check box, date picker, select and radio button in an easy way. Furthermore, you could set a different style for data insertion fields, manage error messages and change their disposition. With a few clicks, you will have an essential tool to improve your checkout page with outstanding performance.
---
Buy Now============================================You'll get a download link immediately after purchase============================================Lower price.You'll Receive Original Product.We Purchase And Download From Original Authors.You'll Receive Untouched And Unmodified Files.Original files without malware, viruses, or advertising.All products work on an unlimited number of websites (domains) (unlimited license).All products are available by direct links.Product Last Updated.Download YITH WooCommerce Checkout Manager.You'll receive the exact .zip file you would download from the original author. If you buy from here, you can save your money up to 99% and 100% virus free.Viewhttps://yithemes.com/themes/plugins/yith-woocommerce-checkout-manager/
You'll get a 1.0MB .ZIP file.
More products from WooCommerce Plugins Extensions